Tired of Keeping All Those Canaries Flying?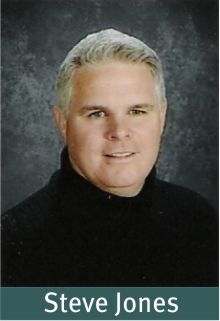 Did you hear about the delivery truck making visits to pet stores in town? At each stoplight, the truck driver stepped out and whacked the side of his truck with a baseball bat. One person asked him why. The driver said: "I'm driving a one tonne truck and I've got two tonnes of canaries inside. I've got to keep half of them in the air at all times."
Ever felt like that truck driver: Overloaded, juggling too many balls, too many commitments, overextended and tired? God gives us all the time we need to do His will, but one extra day each week would be helpful.
Jesus had something to say about the mind-numbing, passion-robbing, body-fatiguing effects of ministry that too often leave us overloaded, overextended and overstressed. His secret to managing life is shared in Matthew 11:28-30: "Come to me, all you who are weary and burdened, and I will give you rest. Take my yoke upon you and learn from me, for I am gentle and humble in heart, and you will find rest for your souls. For my yoke is easy and my burden is light."
Our Lord was never in a hurry. Nowhere in Scripture do we read that Jesus "ran" to Jericho or "jogged" to Jerusalem. He always walked. He knew His Father had a plan and He only needed twenty-four hours in a day to fulfill that plan. For many years I hung a Japanese paraphrase version of Psalm 23 in my office. It was a helpful reminder for me as I took stock of the "vital signs" in my spiritual, emotional, physical, social and intellectual life.
"The Lord is my pacesetter, I shall not rush. He makes me stop and rest for quiet intervals. He provides me with images of stillness, which restores my serenity. He leads me in the way of efficiency through calmness of mind and his guidance is peace. Even though I have a great many things to accomplish this day, I will not fret for his presence is here. His timeless all importance will keep me in balance. He prepares a refreshment and renewal in the presence of my activity by anointing my mind with his oil of tranquility. My cup of joyous energy overflows. Surely harmony and effectiveness shall be the fruit of my hours for I shall walk in the pace of my Lord forever."
A farmer's yoke kept both oxen moving in the right direction. Being yoked with Jesus and keeping step with Him guarantees a healthy balance in life and ministry. Galatians 5:25 (NIV) tells us: "Since we live in the Spirit, let us keep in step with the Spirit." The Apostle Paul also said in Romans 3:28 (The MSG): "Our lives get in step with God by letting him set the pace." Who is setting the pace in your life right now? We all need a pacesetter because we all have a tendency to run when we need to walk. Every time we get out from under Jesus' yoke, and set our own pace, we get overburdened. Jesus needs to become our daily pacesetter.
Our Fellowship 48 gathering on November 5 – 7, 2012 in Niagara Falls will be an occasion when we can examine our spiritual and emotional health. We will have the opportunity to check our "Vital Signs" with Peter and Geri Scazzero, whose special calling is to those couples engaged in ministry who feel burdened, need rest for their souls, and who are just plain tired of keeping all those canaries in the air. I hope you plan to attend.
The theme of this edition of our EB/Thrive magazine is also "Vital Signs." Just as we need to make a periodic check of our own spiritual and emotional health, so too do we need to check up periodically on how we are doing as churches and leaders. I think you'll be excited, encouraged and challenged as you read.