Deep Breathing
"…the Lord God…breathed into his nostrils the breath of life, and the man became a living being" (Genesis 2:7 NIV). In the Gospel of John, Jesus is described this way: "In him was life and that life was the light of men" (John 1:4 NIV). The best way to measure how well we as a Fellowship are doing in the "life" department is to look for examples of how God is breathing new life into people. Resurrection Sunday 2012 demonstrated the breath of life present in our churches. Read and rejoice.

Victoria, BC
Two people were baptized on Easter Sunday in Central Baptist Church, one an elderly lady who came out of the water with "Glory to God! Thank you, Jesus!" on her lips. The other, a young man who described in his testimony how Christ had saved him out of a cult. Pastor Dave Martunnen preached on the Prodigal son and then gave an invitation for any prodigals to come home. There was a gate built at the front of the church and those who came forward walked through the gate and were welcomed home by the church's pastors.
Winnipeg, MB
Brad Quiring, pastor of Waverley Baptist Church, was rejoicing in the Lord when, on Easter Sunday morning, five children accepted the Lord.
St. Thomas, ON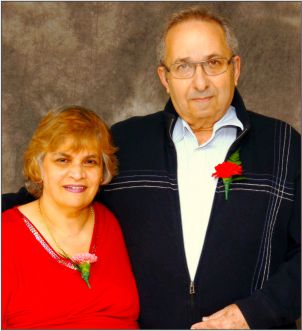 Missions came full circle on Easter Sunday when Pastor Bill Coleman of Faith Baptist Church, welcomed a new couple into membership. Ara and Rosy Tussuzian are Armenians, born in Egypt. After they moved to Brazil they found the Lord through the ministry of missionaries there. They immigrated to Canada along with their daughter and her husband, who is a pastor and seminary professor, believing that the need for evangelization is greater here than it is in Brazil.
St. Laurent, QC
Fourteen people were baptized on Easter Sunday morning by Pastor Nicolas Yasmin of the Arabic Baptist Church. When the invitation was given after the baptism and message, twelve people came forward to accept Christ.
The nations come to us every day.
Toronto, ON
Chaplain Peter King, who ministers at the Pearson International Airport, shared this story. "I met a South Korean passenger in the foyer of the Terminal 1 Chapel one afternoon. 'You've just landed…?' I asked. She nodded and settled into a chair. As we chatted, her reasons for visiting the Chapel became clear. This lady and her daughter had in fact decided on Pearson as a 'jumping off point' for a few days of bonding in Toronto. As it turned out, her plane had touched down a few hours ahead of her daughter's flight from Dubai. And so with time to spare, she decided to 'check out' the terminal. And guess what? She discovered the Chapel! So what happened next? Suffice to say that the Lord had marvelously orchestrated an appointment for me to share the Gospel with this dear lady, and to see her respond by trusting Jesus Christ as her personal Saviour! What's more, a grateful woman left the Chapel just in time to share the good news with her daughter!"
Bloomfield, ON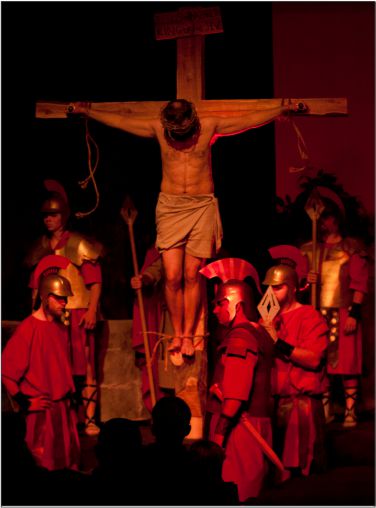 Emmanuel Baptist Church is located in the small community of Bloomfield, Ontario, population 700. However, location is not an issue to God and He has been using the church in Bloomfield to reach a much wider group than just the village. Over the past seven years the church has grown from being a church of around 60, to having an average Sunday attendance of 400 or more.
This past Easter, the congregation put on a play celebrating the life, death and resurrection of Jesus that attracted more than 1,300 people over 3 days, with nearly 30 coming to know Christ for the first time and more than 40 rededicating their lives to the Lord. Pastor Peter Spragg said, "We have been blessed to see God's hand at work in the lives of so many in our community, with people being saved and lives renewed."