Carrying out the Great Commission
Matthew 28:18-20 is a passage that every Christian, every church, and every pastor must grapple with today.
"Christianity is a missionary faith." So says Warren Wiersbe, well-known commentator and pastor. Because Jesus Christ has all authority, we must obey Him without fear. Wherever He leads us, regardless of the circumstances we face, He is in control. Jesus by His death and resurrection destroyed all enemies and won for Himself all authority! That same authority is what churches involved in Project 2012 depend upon.
Our Regions are developing strong pastors who are responding to the call of God in Matthew 28. We are seeing healthy churches engaging our culture, sharing the good news in creative ways and not being pushed into a mold by the world. Being salt and light in this dark world requires courage to move into the marketplace by building authentic relationships with those who have yet to believe.
Let me tell you a few stories from some of our church plants involved in Project 2012:
James Bast — Site Pastor Forward Church Willow, Guelph ON
New people are attending and plugging into life groups at Forward Church Willow. Community soccer in East Willow and a community fun fair in West Willow are just two of the activities we are engaging in with our missional groups over the summer. In an amazing answer to prayer we are now able to rent Westwood Public School every Sunday. This provides us with a stable, visible home base and allows us to continue our relationship with the school. Our prayer is that this summer we would see kids and families connect with the church and hear the gospel clearly with our words and our lives. Thank you for your prayers and support.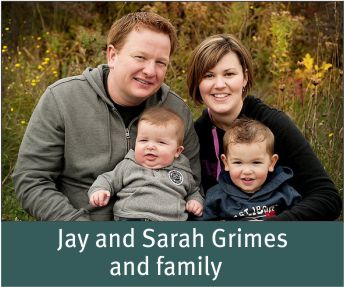 Jay Grimes – Church planter at Cobblestone Community Church in Paris, ON
Jay recently filmed some promotion videos for the church, and had the opportunity to share the Good News with some construction workers and explain what Cobblestone Community Church was all about. The core team is made up of six adults and three children.
Derek Fuller – Community Pastor Forward Church Huron Park, Kitchener ON
The launch of our public services has come and gone, and now the difficult work of going and making disciples really begins. It's great to be able to look back and see how God is building His church, and how He's laying the groundwork to continue that process of building and refining. It's exciting to see people who have previously been on the sidelines of a church community grow in Christ as they stepped forward to serve the church, serve the community, and connect into life groups. It's awesome to watch people who have walked away from church, sometimes far away and for a long time, reconnect to church and more importantly to Christ. We're thankful for all God is doing. Pray for us this summer as we engage and serve our neighbours through BBQs, a community festival and through our local community food bank, that God would give us opportunity to share the Gospel in word and deed to those we come in contact with. May God use Forward Huron Park to raise the name of Jesus high in southwest Kitchener and beyond.
Pray for boldness to share the Good News. Pray that churches will courageously confront the culture of each generation. Only then will we see the nations discipled for the glory of God.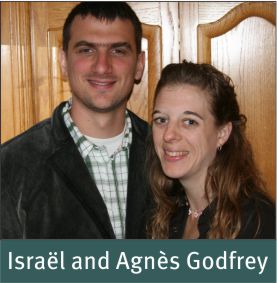 Bécancour, QC – Israël-Luc and Agnès Godfrey and the church family at Église Baptiste Évangélique d'Aujourd'hui are facing a serious need. They are presently in rented facilities in a private school that will not be available after June 15th. This young church plant was launched in September 2011 and they continue to grow with a present average attendance of 100. They are family oriented with children representing practically half the congregation. They have now been able to purchase a piece of land near their present location and hope to begin construction of a building this summer. Pray that the Lord will guide them in all the decisions that need to be made for their future. We are not aware of any other evangelical church in the area.
St Léonard, Montréal – With René & Sharon Frey giving leadership to this new project in this borough of Montreal, the leadership of the mother church is facing a double challenge, not only that of starting a new congregation in another community but also training a designated leader to replace René as their longstanding senior pastor. Urban church planting is a challenge at the best of times, but it is made even more difficult when the senior pastor is to be the church planter. Pray specifically for Rosemont and René in this significant challenge and opportunity.
Montmagny, QC - Part of the French Region's church planting strategy is to plant a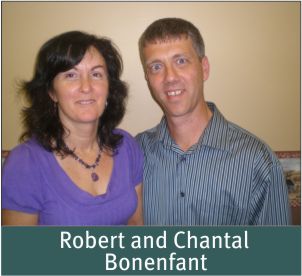 healthy reproducing congregation in the principal town of each of the 102 municipal regions in Quebec. Montmagny is one of those towns requiring a healthy Gospel witness. Robert Bonenfant, along with his wife, Chantal, is not only the church planter but also a SEMBEQ Cohort student, all the while supporting his family through secular employment. Balancing these three roles is part of the ongoing discussion that Robert has with his coach, Hugo Éthier, the church planter in Rivière-du-Loup. The two congregations will eventually work together to start another project in La Pocatière, a principal town halfway between the two.