In Higher Service
Ernie Ralph Brubacher
1945-2012
On March 6, 2012, Ernie Brubacher went home to be with the Lord at the age of 66 after a three and a half year battle with multiple myeloma. Ernie, along with his wife of 43 years, Jean, served faithfully as pastor of four Fellowship churches: Centennial in Markham ON, Parkside in Moncton NB, Crestwicke in Guelph ON and Calvary in Pembroke ON. He also served on the ABWE Advisory Board from 1981-2005 and as part of the Fellowship's Presidential Search Committee from 1997-2000.
Ernie was a man who daily immersed himself in the Word of God, a habit that reaped spiritual dividends in his life and preaching ministry. Ernie and Jean were blessed with three children, Jeff, Heather and Andrew, as well as seven grandchildren.
Well done, good and faithful servant.
---
Ginette Cotnoir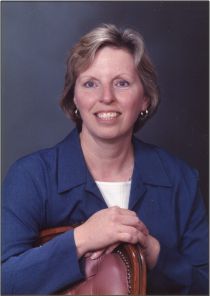 "I have met courageous people who are fighting cancer against great odds. Some of them cling desperately to this life because it is the only life they know and the unknown terrifies them. Others are losing the battle and are angry at the cruel hand life has dealt them. All this gives me pause because if I were not a Christian I would see things the same way. But my faith in the God of the Bible gives me a different perspective. Trusting in a loving, all-powerful God gives me a great sense of security. My destiny is in the best of hands—I will not live one day more, or less, than what God has already planned for me." Giny Cotnoir wrote these words for the January/February 2002 edition of the Evangelical Baptist. Just months earlier she had been diagnosed with cancer, a battle she fought with courage and determination until, on March 9, 2012, at the age of 54, the Lord took her home.
Ginette graduated from McGill University with a B.A. in Communications. She was also fully bilingual. These skills made her an invaluable asset to the Fellowship French Mission team as a creative member of its staff. She worked on three books with pioneer Fellowship missionaries working in Quebec: Murray Heron's autobiography Footprints Across Quebec, Lorne Heron's, Only a Farm Boy, and Modern Missionary Miracles, by Bill Philips.
Across Canada, Ginette became the face of The Evangelical Baptist, serving as its managing editor from 1998 to 2007. Always professional and always striving for excellence, Ginette took the magazine smoothly through three leadership changes within the Fellowship.
But it was Giny's character that has left the greatest imprint on the world she has left behind. Ginette accepted the Lord as her Saviour at the age of 15. Along with her husband, David, she served faithfully in her local church. She battled her disease with courage, dignity and faith. She loved her "three guys," David, Alexandre and Philip, intensely. Her godly example blessed the lives of those she mentored and ministered to. She will not be forgotten.
---

Robert Davis Holmes
1927-2012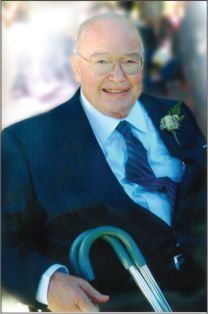 His daughter, Nancy, called him, "a humble giant among the servants of Christ." Robert Davis Holmes passed into the presence of the Lord on June 12, 2012 in his 85th year having run his race with integrity and courage.
Bob grew up in Toronto. He received the Lord and was baptized at Jarvis Street Baptist Church under the ministry of Dr. T. T. Shields. Sensing God's call into the ministry, he attended Toronto Baptist Seminary and Central Baptist Seminary, graduating in 1951. It was shortly after graduation that Bob contracted polio, a disease that weakened his body, but didn't keep him from pouring his heart and soul into a lifetime of ministry. Bob and Jean, who were married in 1953, faithfully served churches in Ottawa, Sarnia, and Orangeville in Ontario, and Victoria and Saanich, British Columbia. After retirement he continued ministry as an interim pastor, serving in several churches over the next 15 years.
In an article written for The Evangelical Baptist in 1998, in celebration of Bob Holmes' 50 years in ministry, Nancy Little wrote these impressions. At the time, Bob and Jean were at Forward Baptist Church in Cambridge, Ontario, one of the interim pastorates that Bob filled: "Forward Baptist has been immeasurably blessed by this gentle man who, though he is well past retirement age, joyfully serves his Master. Each service, supported by a cane in each hand, he laboriously crosses the platform, adjust the stool he sits on while preaching, and proceeds to talk to all as if he were having a chat with a dear friend. Before Junior Church the children crowd onto the platform with the mystery box containing an object previously unknown to Pastor Holmes so that he can transform it (sometimes almost miraculously) into an object lesson with a Bible theme. He reminds all that he is available to talk with at any time, that anyone can slip a note into his coat pocket (provided they do not take out any of his candies), or can give him a phone call. He is a man who involves himself in the lives of others. Sunday afternoons are spent with church families, notes of thanks or encouragement are sent to young and old, small items of interest are mentioned to individuals to show his interest in their daily lives. His love and admiration for 'Jeannie,' his wife, is an inspiration and example to married couples."
Over his years of ministry, Bob Holmes held various positions of leadership within the national Fellowship. Most notably, from 1981 to 1984, he served as Secretary of what is now known as Fellowship International. The Holmes' came to Fellowship International from a fruitful ministry in Central Baptist Church in Victoria, British Columbia, to serve alongside the father of the Fellowship's missionary movement, Dr. W. H. MacBain. Bob came with an impressive resume as a pastor, counselor, preacher and administrator. By the time he took on the position of Secretary he had also served on the then Fellowship Baptist Foreign Mission Board and had already visited several mission fields so was no stranger to missions or missionaries. His personal passion for souls as a pastor easily transferred to a passion for overseas missions and missionaries.
As a ministry team, Bob and Jean Holmes were the gentlest and kindest of couples. Their compassion and sensitivity to the needs of the missionaries of Fellowship International gained fame quickly. Bob also had a fascination with the ham radio. He had a couple of friends in Ontario who were enthusiasts and regularly communicated with the Colombian missionaries through Clare Palsky, who was also a ham radio operator. Every Tuesday and Thursday morning at 9:00 a.m. a call from VE3GCL in Don Mills from HK4NAD in Colombia, was relayed to the Fellowship office so that twice a week direct communication and reporting took place. It seems strange in today's world of instant networking but it was big stuff in the 80s.
Bob Holmes leaves behind his wife of 58 years, Jean, five children and twelve grandchildren. He will be greatly missed by his family and by all those whose lives that "gentle giant" has touched over the years of his earthly sojourn.
---

Frank Leon Pickering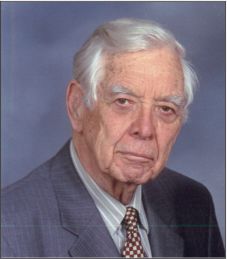 The passing of Frank Pickering into the presence of the Lord on February 16, 2012, holds special significance for Fellowship International and, in fact, for the Fellowship itself. Fellowship International celebrates its 50th Anniversary this year. The Fellowship of Evangelical Baptist Churches in Canada is 60 years old. And Frank Pickering was an integral part of the beginning of the movement before those "beginnings" actually began.
Frank and Marion went out to Japan in 1952 to serve as missionaries under the umbrella of the Regular Baptist Churches of British Columbia. They were the founders of the Takaoka Baptist Church and instrumental in the beginning of churches in Fushiki, Fukuno and Shinminato.
When Fellowship International came into being in 1962, Frank and Marion were already veteran missionaries. When the B.C. Baptists joined the National Fellowship in 1965, Frank and Marion came into the Fellowship family with a wealth of experience to share with the newly-birthed mission agency, and with a track record of faithful service to share among the churches of the Fellowship.
When he retired in 1992, Frank continued to be the catalyst for missions in the church where he and Marion fellowshipped, Victory Baptist in Newmarket, ON. His quiet, unassuming personality encompassed a steadfast, persistent and patient heart—essential ingredients in ministry. In an address that he delivered to the congregation at Victory, Frank said: "…there are churches, at least half a dozen, as a result of our combined missionary efforts…You might say, 'well, half a dozen isn't much. With so many opportunities and so much prayer support and nearly forty years and other missionaries, why not more?' Well, I don't have the final answer, but I know what Jesus told us to say, in Luke 17:10, 'So you also, when you have done everything you were told to do, should say, We are unworthy servants; we have only done our duty'…. And one's duty may sound uninteresting but, when you are trying to do the Lord's will, wherever and whatever it is, what a pleasure, what a thrill, how very satisfying! 'Trust and obey. There is no other way.'"*
And that is what Frank Pickering did.
Frank and Marion were married for 61 years and are the parents of Nancy, Joyce, Dorothy and John.
*Trust and Obey, Text: John H. Sammis, 1846-1919. Music: Daniel B. Towner, 1850-1919.