Addition by Multiplication
Our major urban centres are the mission field of the 21st century. This is where most people live, and this is where there are unique challenges in connecting men and women with the gospel. I am convinced that the most effective way to reach new people is by starting new churches.
My past life experiences have served to shape my passion for church planting. I grew up as a "missionary kid" in a church-planting family in Sao Paulo, Brazil, served a stint in the Canadian Armed Forces as a jet fighter navigator, ministered in church-planting and pastoral ministry in Quebec, acted as Regional Director of the Fellowship French Region, and, just prior to my present role, served for twelve years as President of our National Fellowship.
I wear multiple hats, each representing one of my part-time jobs. All the "hats" are the same ministry: church planting, but in a variety of contexts, locally, nationally and cross-culturally. My official title is Associate Director of Church Multiplication. My passion is to enable Fellowship churches to reproduce themselves both here in Canada and around the world.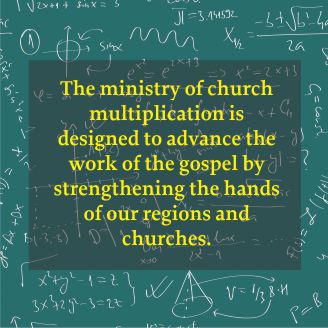 Regionally, I serve as part-time Director of Church Planting for the Fellowship French Region, assisting them in their decadal vision of seeing 30 new churches planted by the end of 2013. By God's grace, mother churches have birthed 18 new congregations to date and are actively working on five more. At the National level, I am available for church planting consultations as requested by regional directors, particularly in regions not served by a Regional Church Planting Director like Fellowship Prairies and Fellowship Atlantic. I also coach our Fellowship International's church planting missionaries.
My burden is to work with those who are creatively engaging the urban mission fields of the 21st century through evangelism and church planting, with a primary focus on the greater Montreal area. What I learn is then shared with churches and planters across the country and with missionaries planting cross-culturally around the world. The learning experience is reciprocal. I am convinced that Canadian planters need to develop an awareness of, and an appreciation for, the context within which they work, and then take the appropriate steps to make the message of the Gospel understandable to the people they are trying to reach. This is something cross-cultural missionaries can't do without. Missionaries need help with the process that has become so much a part of successful church planting in Canada, including planter assessment, training, coaching and networking.
The ministry of church multiplication, like each of the vital outreach ministries of the Fellowship, is designed to advance the work of the Gospel across our nation, by strengthening the hands of our regions and churches as they seek to fulfill the Great Commission to the ends of the earth.
—Terry Cuthbert serves as Associate Director of Church Multiplication in the Fellowship Ministries Department.