Fellowship International's BIG 50th!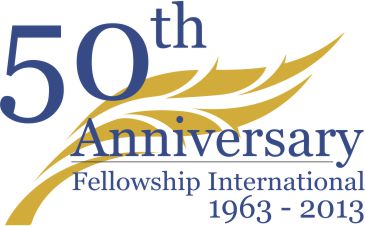 Some of our Fellowship family can remember the early 1960s when Paul and Mary Kerr were appointed as our first missionaries. But many of our constituency have little idea about the proud history behind Fellowship International. Director Dan Baetz says, "We have every reason to be proud of our missionaries." This year as Fellowship International celebrates its 50th Anniversary, Celebration Events are planned all across the country. The story will be told and God's faithfulness will be proclaimed. Plan to attend a celebration event nearest you.
Ordinary People with an Extraordinary God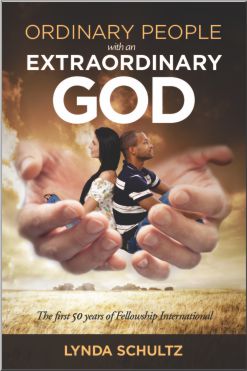 It would be impossible to share all the history behind the hundreds of missionaries who have served with Fellowship International, the thousands who have come into relationship with Christ, the churches planted, the workers trained, over the five continents where Fellowship International has been on mission with God. But we would like to share some of the stories of a few of the people who have been an integral part of Fellowship International over the years.
In celebration of our 50th Anniversary a book of stories shared by our missionaries has been written and is currently in the publishing process. Ordinary People with an Extraordinary God will give you the opportunity to laugh with our missionaries and their families. You will feel their joy, their frustration and a little bit of their pain. You will understand the grace of God at work in their lives and sense their heart for the work to which God has called them.
Stay tuned for more information in the next edition of THRIVE.