Connecting Ontario to India
LeadersFor from a church's perspective...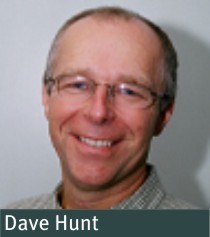 I have been asked by Thrive to share with you a new adventure that has had great impact on our missional mandate. It is transforming the way we equip our people for life-long learning and leadership development at Morningstar Christian Fellowship. I have been part of the pastoral team at Morningstar since 2000, and I am the Canadian project manager of LeadersFor India in a joint partnership with a ministry organization called LeadersFor. (See the LeadersFor article by Dr. Hannibal Muhtar on this website.)
LeadersFor works in partnership with Fellowship International and ministry leaders who desire to bring quality theological training to national pastors and leaders whose circumstances have limited their training opportunities. Currently the ministry of LeadersFor extends to Honduras, Guatemala, Uganda, El Salvador and India with other projects pending.
In 2009, Morningstar (Scarborough, ON) began a new adventure with LeadersFor as a partnering shareholder in conjunction with Calvary Baptist (Oshawa, ON) and Westney Heights Baptist (Ajax, ON). We along with other church leaders, have agreed to a five year commitment to financially support the project and to train and send our leaders three times a year to invest in a cohort of 54 pastors in India.
A former pastor of Morningstar (who had served as part of the Morningstar staff for 14 years) headed to India in 2009 to oversee the ground work for the cohort in Kolkata.
The pastors who receive the training travel from all over the Bengali state to Kolkata three times each year for study. Two prerequisites to be part of the training are that the pastors are able to read and that they are committed to train someone else with what they have learned based on the Paul and Timothy model.
It has been a real joy to grow in love and friendship with fellow workers in the gospel as these men put their lives on the line every day. (One of our cohort was murdered in 2010.)
The training material that is taught is called "The First Principles" and is a series of 14 books which is based on the Epistles of Paul. This biblically based training tool has been developed by BILD International (Biblical Institute of Leadership Development) and is part of the "Antioch School of Church Planting and Leadership Development" from Ames, Iowa.
Added to this theological training are refresher courses that are scheduled from time to time. We were privileged in October 2010, to have Dr. David Barker teach a course from the book of Psalms.
What so excites us as a church is that we are partners in developing national pastors who, in turn, are developing congregations who, in turn, are making in-roads with the gospel where it would take years for us to do.
The "First Principles" material has worked so successfully in India that it is now a major training component in the life-long learning pathway at Morningstar as we lead our congregation to be rooted and built up in Christ.
We also offer classes on how to teach the material so that our members will be properly equipped to use this training both at home and abroad. For the first time in the life of our congregation, we have a well-defined, ordered learning pathway which the Spirit of God is using to change lives, for which we give him all the glory.
Dave Hunt is the Canadian Project Manager for the LeadersFor India project. He is the Executive Director at Morningstar Christian Fellowship and serves under Dr. Bob MacGregor, Senior Pastor.