Sustainability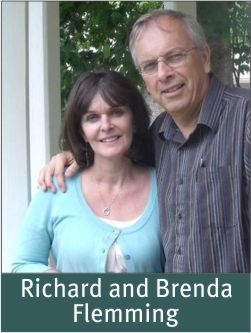 For our mission, development will be a principle strategy that will be used to facilitate mission activities in the Congo. There are two reasons for this. First, people are hungry and need help in putting into place sustainable small business initiatives that will allow them to care for the daily necessities of their families (food, medicine and children's schooling). Done well, these small business operations should provide some returns to be used in mission efforts. Secondly, all of our future missionaries will be sent out as tentmakers. This requires that they have some means to support themselves. We know that many will need to learn an appropriate trade or skill before they can be sent out. Our team is committed to putting into place the necessary infrastructure to ensure the success of this development strategy. We won't see missionaries go with it!
Just days before returning to Canada, we witnessed the inauguration of a small business center for young men and women living in precarious circumstances. Funding for this came from FAIR. You can well image Brenda's surprise when she saw that the center was named after her! We'll be watching to see the impact this project has on the lives of these young people. Stay tuned.


—Richard and Brenda Flemming are Fellowship International missionaries serving in the Democratic Republic of Congo. This excerpt is from a December 2012 newsletter.