Mission: Francophone Canada
As of December 2014, the National Fellowship will retire the French Mission. That has NOT happened because the work of reaching French Canada for Christ is finished. This "retirement" is, in fact, a retreading, a revisioning. The AÉBÉQ Region has matured to the point that our French Fellowship Churches are able, and willing, to take over a good portion of the financial responsibility for the on-going work in Quebec. Strong leadership and training is in place to support the Region's efforts to reach francophones with the Gospel of Jesus Christ. The Regional Association has recently celebrated its 40th anniversary. Over those years God has grown a strong, vibrant region of almost 90 French-speaking churches. Another blessing is on the way as new and bigger facilities are in the works that will serve to house the Regional offices as well offices for SEMBEQ.
However, statistics tell us that Quebec is still among the least-reached people groups in the western hemisphere. With such a huge task still before us, our French Region still needs the prayer and financial support of the people in the English-speaking churches across our Canada-wide Fellowship.
Many francophones live outside the province of Quebec. What about them? They are not forgotten. This revisioning of the ministry to French Canada has meant the creation of a means by which each of the Regions within our Fellowship of churches will assume responsibility for the French-speaking people within that Region. For example, our Fellowship churches on the Prairies will become responsible for reaching the 100,000 francophones who now live in Manitoba. Once the French Mission is retired in 2014, churches will give to their Region as they support the planting of French-language churches within that Region. If our churches choose to give toward the establishing of a French-language church outside of their Region, they will be able to direct those funds to the National Fellowship for the support of that specific church.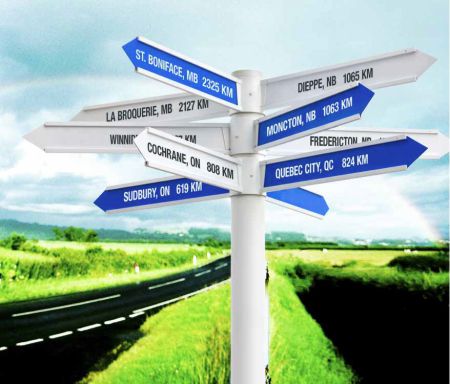 There will be questions and concerns. But this is still a "work-in-progress." In due course all of those will be hammered out and communicated to our Fellowship family. The important thing to remember right now is that the work of reaching francophone Canada for Christ continues, and that your support through prayer and faithful giving is a vital to the completion of that mission.
CLICK HERE to see the complete Directional Document online.