People Meeting People
Mission is all about people. It's people meeting people. It's people overcoming culture, language, gender and distance to make connection with other people. It's God's people following God's example, and finding a way to communicate the Gospel by all means and at any cost.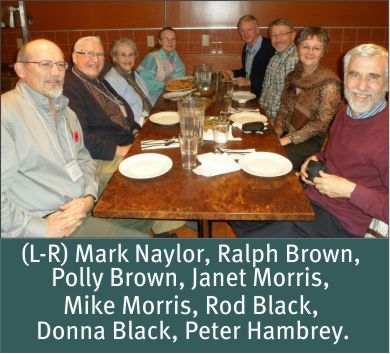 People meeting people and…
Renewing Connections
At Fellowship 48 last November some former Pakistan colleagues were able to visit with Ralph and Polly Brown (retired WorldVenture missionaries). Rod Black said: "The Browns were in Pakistan for over 30 years and even survived a bunch of young Canadians sent out in the 80s. Thank you, Lord, for wonderful mentors like Ralph and Polly and so many more."
People meeting people and…
Strengthening Ministries
From early May to mid-June, students in the Global Adventures Program at Heritage College and Seminary in Cambridge, Ontario, will be in Colombia, South America, working hand-in-hand with the El Redil (The Sheepfold) churches in support of national church planting efforts. The team will be doing an outreach campaign in rural areas along the Caribbean coast, participate in evangelistic retreats for students and young adults, build relationships through ESL (English as a Second Language) events, work in youth ministries and Vacation Bible School out of the El Redil churches and help with some of the humanitarian/social justice ministries carried on by the El Redil churches. Team members will stay in Colombian homes, thus enhancing the cross-cultural experience.
Chris Middleton, as STM (Short-Term Missions) Connexion Coordinator, gives oversight to the program. While in Colombia, veteran Fellowship International missionaries, Diego and Claudia Cardona, will give leadership to the team.
Each member of the team is required to raise his or her own support. For more information on this program, and on other short-term ministry opportunities, check out The Fellowship website or contact Chris at cmiddleton@fellowship.ca .
People meeting people and…
Promoting Joint Ventures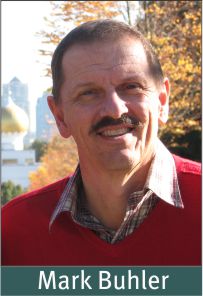 Mark Buhler has extended an invitation to anyone from his supporting churches and personal network to participate with him in a short-term missions' trip to Kenya this coming summer. "The focus will be centered around the HIV/AIDS situation in Kenya. We will visit a number of places where we were previously involved including the hospital, the community support groups, Internally Displaced Peoples' camps, prisons and, of course, Ngorika Children's Home where we will have an extended stay."
This effort is being organized through Chris Middleton, Fellowship International's Short-Term Coordinator and is another example of how the mission works to promote a closer cooperation between the agency and the churches of the Fellowship in carrying out Kingdom ministry.
For more information on this, and other short-term opportunities contact Chris Middleton at cmiddleton@fellowship.ca or visit the Fellowship website.