Building a Better Future
Building a Better Future in Hamilton, Ontario
When bricks and mortar become the greatest impediment to your churches ability to grow numerically, an atmosphere of defeatism begins to settle in. When expert opinions inform you that there isn't an easy or even likely solution to your current facilities limitations with its three parking spots, predominately dirt basement, inaccessible washrooms, inadequate childcare space and small auditorium...vision is easily quenched. When that is combined with the knowledge that the church is predominately made up of modest income earners and located in one of Canada's poorest communities it is easy to lose sight that God is greater than all of these challenges and obstacles.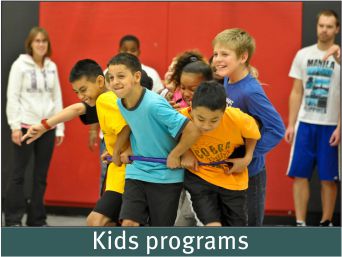 So you cry out to God knowing that there are more unchurched children, youth and families from your community who want to participate in the programs and ministries you offer who should have the opportunity to hear the gospel but can't because the space is restrictive.
And God answers. He answers by raising up individuals who partner and journey with you in prayer and financial support.
And God answers. He answers by raising up sister churches, predominately through our Fellowship, who love the work the Lord is doing in urban Hamilton and pray with you while offering their financial backing.
And God answers. He answers by raising up a Baptist Builders ministry that focuses National attention on His work for the marginalized in inner-city Hamilton.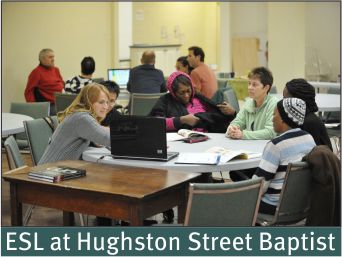 And you are blessed. You are blessed because you are not alone. You are blessed as others share in the work. You are blessed because the God of glory reminds you that He isn't going to let bricks and mortar be the reason a community isn't reached with the gospel and planters aren't trained to launch new urban works. You are blessed.
I'm thankful that our movement has a Baptist Builders ministry that highlights and helps ministries like ours flourish. For your prayerful consideration of your part in the Baptist Builders appeal...thank you!
—Pastor Dwayne Cline is senior pastor of Hughson Street Baptist Church, Hamilton, ON. To learn more about Hughson Street Baptist Church and their capital campaign you can view their video or read their brochure on their website at www.hughson.ca and look for them in the next recent Baptist Builders appeal.
---
Baptist Builders
We all know that the building is not the church. We also know that the building that houses the church, that facilitates many of its ministries, and provides a physical reference point for the community, can represent a stumbling block to growth or a launching pad for it.
Baptist Builders (formerly Minute Man) was established over forty years ago to help churches with the construction of their first building. Four appeals for churches across Canada are made each year with individual donors and donor churches giving $30 or more to a project. The average Baptist Builders project currently raises about $15,000 but that number could easily rise if there were more participants in the program. Join the ranks of our very own group of "builders without borders" and become part of a congregation's dream without ever leaving the comfort of your own home. You can have a cross-Canada impact even though that building may be in places like Vancouver, BC, LaSalle (Windsor), ON, Saint-Eustache, QC, or Sheet Harbour, NS. (For more information on these churches helped by Baptist Builders, visit our website at www.fellowship.ca and follow the links.)
For example, Ken and Anne Taylor were led, through a series of unusual events, to the Terrebonne/Mascouche church in Quebec. The mother church had a vision to plant 10 more churches and invited the Taylors to head the new church plant in Saint-Eustache, QC.
In 2010, they launched their first service in a rented United Church building and when the owner decided to sell the building in 2011, the church family, after much prayer, decided to buy the building—no easy task for a small, but growing, faith community. Through Baptist Builders, over $15,000 was raised to help the Oasis Church with their project.
"Vancouver's East End," notes the Spring 2012 newsletter from New Beginnings Baptist Church, Vancouver BC "has people come from all over our country to join its wide-open life of crime, drugs and drunkenness….Destroyed people destroy all around them. But every soul who turns to Jesus from all this evil, then becomes a powerful force to stop that destruction."
For more than 20 years the congregation of this church ministered in this community using rental spaces that often hampered growing ministries. Finally God provided a building that New Beginnings could call its own and from which the congregation could meet the needs of their community. New Beginnings is another example of how Baptist Builders was there to help.
Here's how your contribution is divided:
∙ 1/2 goes as a gift to the appeal church
∙ 1/2 is loaned to the church:
-interest free for two years
-3% interest rate thereafter
-repaid money goes to the Property Acquisition Fund
Property Acquisition Fund
Funds are made available to assist a church with the first-time purchase of land, an existing building, or to go toward the construction of a building. The maximum amount available is $100,000. The Fellowship provides a competitive rate of interest and mortgage terms. Because we understand all that is involved in ministry, we work with churches when financially difficult times unexpectedly come, something that financial institutions may not be willing or able to do. Financial support for this program would enable more churches to benefit from the program and may allow us to increase the amount of funding available per church.
No, the building isn't the church—BUT YOU ARE. Together we, the church, can help other congregations turn their facilities into launching pads for the Gospel.
For further information contact Rob Cole at: , or to donate, please visit our website at www.fellowship.ca and follow the link under Services or contact Rob Cole at 519-821-4820, Ext. 226, Email: rcole@fellowship.ca .