Faith Precedes Worship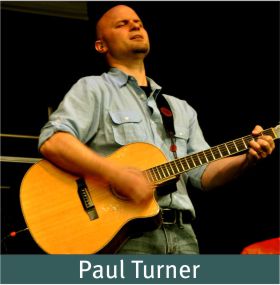 Faith precedes worship. If faith is the substance of things hoped for and the evidence of things not seen, then worship is the activity that hope creates.
When Jehoshaphat sent out the singers before the army, their primary purpose was not to summon the presence of God nor was it to inspire the armies of Judah (2 Chronicles 20:20-23). They were responding to what they already knew was true – the battle was the Lord's. Their songs and their actions affirmed their faith. This was not some testosterone-filled overconfidence. It was a response to God's self-revelation, His eternal steadfast love.
Faith precedes worship. If justification by faith is the heartbeat of the Gospel, then worship by faith is the life it creates (Romans 12:1). It is by faith that we approach His throne of grace with confidence for we know that Christ, the lead liturgist, sits enthroned at God's right hand (Hebrews 4:16; 8:1-2). It is by faith that we enter His gates with thanksgiving, for He is the Gate, the Shibboleth of safe passage. When such faith is exercised, watch what happens. When the singers "began to sing and praise" (2 Chronicles 20:22), the Lord made his presence known and the battle was won. Like Abraham's parting words to his servants, the act of faith produces worship; and like the ram caught in the thicket, it is often in the act of worship that God reveals more of Himself (Genesis 22:5-14). For too long the church has foolishly thought that it is in the arena of forms and praxis that worship is accomplished. Harold Best writes, "The only aid to worship is the Lord himself…. The burden shifts from our dependence on what is around us to our trust in the One at work within us." (Harold Best, Unceasing Worship, 61).
Faith precedes worship. How many of us feel the weight of a "great multitude" of worries? Respond in faith. Sing to God. Lift your voice to the Lord. Sing songs of thanksgiving and praise His holy name. Respond in faith to what we know is true: He has gone before us, the victory is secure and we can rest in His deliverance.
—Paul Turner has been the Pastor of Worship at Emmanuel in Barrie, Ontario, since 2003. He holds Bachelors and Masters degrees in Theology and is currently earning his Doctorate of Worship Theology. In addition to his ministry at Emmanuel, he is a recording artist and worship leadership consultant. He and his wife Angela have three children.