When Disaster Strikes, Faith Flourishes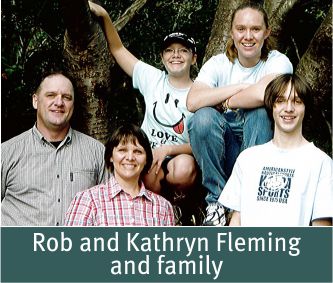 When the 2011, 3/11 earthquake struck Japan's Northeast Pacific coast, I was left literally in the dark, not knowing the full extent of what had happened. Huddled around candles, sleep was impossible for my family and several neighbours who sought refuge in our house. The earth shook all night, and the next week was spent trying to get word out that we were okay, and searching for food, water, and gasoline. Once the power came on we learned from television that Japan had suffered a triple disaster. One hundred kilometers north of our home, Fukushima Nuclear plant was devastated by a 20 meter high tsunami, and towns stretching 500 kilometers northward had been washed away.
I headed to Iwaki City, 50 kilometers north of our home, and only 50 kilometers south of the nuclear plant, once I had water to deliver, and gasoline to get there. Iwaki's 300,000 people had been dealt a crushing blow by the earthquakes and tsunamis, and the fear of radiation leaks from Fukushima. Twenty percent of the people in Iwaki were left homeless. We braved the broken roads, aftershocks, and uncertainty to make trips bringing what supplies we could get our hands on. But, I wondered, would all this food and water make any impact on spiritually dark Iwaki?
Pastor Sumiyoshi leads a church of 25 members, one of the few churches in Iwaki. After rescuing his wife from her workplace less than one kilometer from the ocean, they headed home, an apartment above the tiny church building. Their neighbourhood, three kilometers from the ocean, was flooded. A meter of seawater lay in the church. They spent the night upstairs, and pondered their next step. Relatives offered places to stay far from Iwaki but the Sumiyoshis decided to stay put. Soon the church sanctuary was filled with relief supplies rather than water. For several months, neighbours were free to come and take whatever they needed. Pastor Sumiyoshi worked tirelessly, as did his congregation, to serve his neighbours and Iwaki's evacuated population.
I recently had a chance to talk with Pastor Sumiyoshi. I asked him if there had been any results from all his hard work. He explained to me that the church had made no demands from those they helped. For six months after 3/11, an average of 50 people a day came to the church for water, food, clothing, or just to talk. The believers made no attempt to evangelize, unless asked directly. Iwaki is an extremely traditional Buddhist city, and requiring people to attend church, or even listen to the Gospel, in order to get food supplies would keep them away from the help they needed. He wondered if using the church as a relief center was the best course of action. Perhaps, he thought, they should just preach the Gospel! It turned out that they WERE preaching, only without words. At Christmas, nine months after the disaster, they held a special series of meetings, and invited anyone who wanted to come. With the walls of the sanctuary still lined with "stuff" for the neighbours, the church held a baptismal service for three neighbourhood teenage boys and one grandfather who had come to faith since the disaster. Pastor Sumiyoshi told me that the disaster had enabled them to do 10 years of evangelism in nine months since they had only baptized five in the 10 years prior to the disaster.
Pastor Sumiyoshi and his small congregation trusted God and provided the community with relief after the disaster. They stayed in Iwaki and the church became a place where people knew they could get practical help. Now the congregation numbers 30 souls instead of 25.
—Rob and Kathryn Fleming are house church planters in Hitachinaka City, and have lived in Japan for 20 years. Many of the relief supplies Rob brought were paid for with donations to FAIR. The aftershocks continue. The Flemings have felt over 3000 earthquakes in the two years since the disaster.