A Faith That Defines Living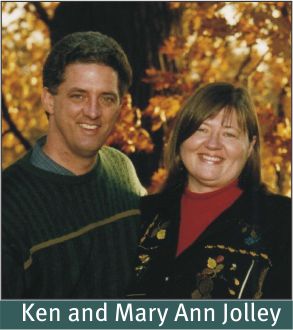 In their recent prayer letter, Fellowship International missionary, Ken Jolley, shared this faith story about one of his theological education students.
Marcel has known Christ for three years and began to study the New Testament with me about a year ago. He is a professional photographer and the owner of one of the largest photography studios in Venezuela. Most of his work involves producing the photographs and films that go along with magazine and television advertising. The power of the Gospel has transformed Marcel. He is determined to be a true follower of Jesus Christ. Because of his decision to no longer use sexual images in advertising he has lost several major clients. The financial cost to his company has been huge, but Marcel believes the cost is worth it. He is seeking to revolutionize advertising, offering alternative forms that are not immoral in content. He dreams big and is in the process of making short video clips with an evangelistic purpose that he envisions could be shown in movie theatres as part of the opening advertising before the feature film, or on television.
Recently, when Marcel learned of our KAIROS program. Marcel offered to help us dub our videos. Although he has no experience dubbing voices, he has produced films and has all the necessary technical equipment. He set up a recording booth and hired a technician. Recording began. I made it clear that we would pay for the technician but Marcel told me not to worry. Still, I was concerned and kept asking. Finally Marcel confessed that when he became a Christian one of the first things he did was to set up an account and set aside a percentage of all profits from his company to be used to invest for the kingdom of God. When I mentioned that credit should be given to Estudios Boldú for the dubbing of the videos, he responded by saying: "Jesus says when you give you should not let your left hand know what your right hand is doing."
Marcel is living proof to the power of the Gospel and to the power of faith.
—Ken and Mary Ann Jolley have served in Caracas, Venezuela for twenty years. Ken teaches at the Evangelical Seminary of Caracas, mentors and does workshops in local churches as well as being Director of KAIROS, a church-based missional training program.