Fellowship 24-7 Prayer Initiative
What is 24-7 Prayer?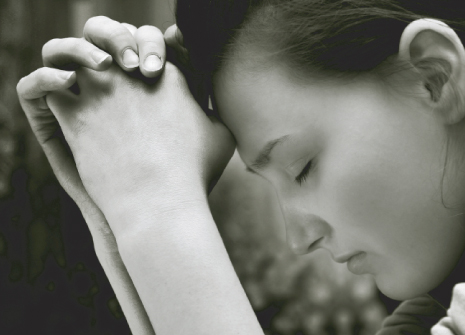 As a group of Fellowship Baptist Churches, we have set aside 365 days to pray for 24 hours a day from January 1 to December 31, 2011. Our goal is to have at least 100 churches involved.
How does 24-7 Prayer work?
Participating churches commit to take one week and to pray 24 hours a day for that week.
How are we doing?
Fourteen weeks have passed. Twenty-eight churches have spent many hours in prayer. Our goal is within reach. As of March 23, 2011, 92 churches have committed themselves to this exciting initiative. We still have nine months for others to join the adventure!
Some who have already participated have emailed or posted on our blog:
"The [Sunday following our day of prayer], I asked for some testimonies, and they were very positive—so much that we will be having two more full days of prayer this year, one for congregational needs and the other for the missions we support.
"A number of people felt like they were part of a great connection, like runners in a race passing on the baton to the next runner, doing and having done their part. Others reported how clear minded they felt when getting up in the middle of the night to pray. One lady had visitors over during her time of prayer, so she locked herself in the bathroom for her 30 minutes of prayer. She is a new Christian and new to prayer and was not sure she could do this. She amazed herself.
"Many commented on the great outline of prayer requests provided (www.fellowship.ca), a pattern we will be following. Many commented how the outline helped them to get to know the Fellowship a little better. This day was a great blessing to Rosedale. As a pastor I am proud of a denomination that would call for a year of prayer from its churches."
—Ron Latulippe, Pastor
Rosedale Baptist Church, Welland, ON
---
"We had 94 people signed up to pray for one another, for the ministry of our church and for some regional, national and global needs we had outlined. We were encouraged with how many families we saw praying together and how many of those who attended the corporate prayer gathering were from the under 40 crowd in our church."
—Chris Vacher, Worship Pastor
Orangeville Baptist, Orangeville, ON
---
"We set up a prayer room and encouraged people to use it. The room was set up in 'stages' and had soft lighting to encourage a quiet place to pray. At the entrance of the room, people used scrap paper to write down anything they wanted to confess and a paper shredder to symbolize God's response to our confession. On the wall we posted a number of verses about confession and forgiveness. Beside the table was a 6 foot cross, a reminder of why we can be forgiven. We also included a CD player with worship music for anyone wanting to spend some time in worship.
"On the next wall we had verses about praying for the community and our city. The third wall included maps and pictures of our missionaries with the latest prayer requests along with the latest copy of Operation World. We had a laptop with some mission videos as another option to encourage prayer. The last wall had a number of requests people had posted before and during the week. We also encouraged people to record their thoughts in a prayer journal.
"The response to the prayer challenge was tremendous. Most of those involved used the prayer room, and many shared how it helped to make it a special time. Several people expressed how they had never spent that long in prayer before and were surprised how the time went by. We had great response from all ages including a number of youth and young adults.
"I expect we will be doing this again."
—Pastor Mark Cuthbert, Senior Pastor
Summerside Community Church, London, ON
---
"We have lived a wonderful prayer experience last week with the 24-7 project from our Fellowship! We were combined with two other churches (our daughter and granddaughter churches), and we split the week of prayer into three parts. We motivated the church by preaching on prayer. I preached on Nehemiah 1, The Characteristics of Nehemiah's Prayer.
"What a joy for me to see this mobilization of everybody who came to write their name and take a 30-minute period. Some signed up for several 30-minute periods of prayer—night and day! We provided each person with the prayer requests from the Fellowship website. These requests opened our eyes to different needs in all regions of our country.
"As pastor of Ahuntsic Church (Montreal) for the last six years, I have never seen as much intensity and prayer as I have seen during this 24-7 project. Praise the Lord! We want to establish this as a tradition in our church.
"I want to say thank you to our Fellowship for this important initiative, and I strongly recommend the 24-7 prayer initiative for all churches who really want to seek the face of God."
—Sylvain Paradis, Pastor
Église Ahuntsic, Montreal, QC
To get involved visit www.fellowship.ca. Click on the Prayer 24-7 Initiative tab.
Dan Shurr is Director of Fellowship Communications and has given leadership to this year's Fellowship Prayer 24-7 Initiative.