The Sign on the Roof
Recently Dave Chapman (Fund Raising Co-ordinator/Fellowship International), spoke to a group of Fellowship leaders about the importance of thankfulness, and he shared with us a very personal story that really touched my heart. It was a Chapman family story that had taken place 29 years ago, and clearly it had left an indelible imprint on Dave's heart and mind.
In the month of August 1984, Dave's dad, Paul, was diagnosed with terminal cancer. As the weeks of summer gradually slipped into fall, Paul's life was also slipping away. Although suffering, he repeatedly shared with others how thankful he was to God. His theme verse was, "In everything give thanks" and he constantly lived that out through his beautiful attitude of gratitude. Paul went home to be with the Lord on November 17th leaving his precious wife Dorothy, sons Dave, Dan, and others, to mourn. They never forgot the legacy that he had left them, and that they would see him again in the Morning.
Several weeks later, a huge banner, stretching from one end to the other, appeared across the roof of their Aldergrove, BC home. It was surrounded by Christmas lights and spotlights and triumphantly proclaimed to everyone travelling down their country road, "In Everything Give Thanks!" That family testimony of triumph in the midst of grief, remained throughout the entire Christmas Season to the glory and honour of our Lord and Saviour Jesus Christ.
Family testimonies are really important, so let me now share with you some others, this time coming from Quebec. Recently I asked our Fellowship French missionaries to share with me what they are thankful for. I found it encouraging that the first three responses all had a common theme. They too were all about family—the Fellowship family. It certainly wasn't the only thing they were thankful for, but every one mentioned how thankful they are for the individuals and churches across our land that stand with them in prayer and financial support.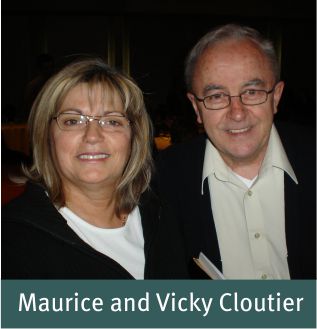 Maurice Cloutier serves along with his wife, Vicky, at Matane, out on the rugged north shore of the Gaspé coast. Maurice wrote, "We are truly thankful to the Lord for the fact that God has placed it on the hearts of churches and individuals across Canada to pray and give for (the work) on the Gaspé, even though most don't even know us."
Hugo and Lyne Éthier serve in the beautiful St. Lawrence town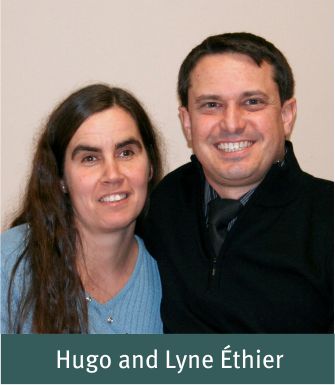 of Rivière-du-Loup, where the Trans-Canada turns south towards New Brunswick. Hugo wrote, "We thank the Lord for our beautiful family of churches across Canada. Without their spiritual, financial and volunteer support, the work of the Lord at Rivière-du-Loup wouldn't be nearly as far along as it is after being planted eight years ago. We are also very thankful for the visionary Directors and President that the Lord has given us. Glory to God and Quebec for Christ!"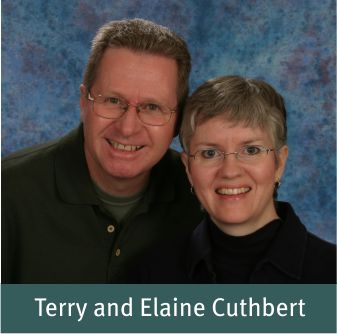 Terry and Elaine Cuthbert have been back serving in Quebec for eight years now. Terry, our Church Planting Director, writes… "I am more and more convinced that Gospel ministry advance is a team sport with each player contributing according to their God-given gifts and abilities. No one person can take all the credit, for it takes the participation of each one to contribute to the success of the whole. A ministry leader defined a local church as a resource centre of time, treasure and giftedness for the advance of the kingdom. I am so grateful for our Fellowship family of churches who collectively are making an impact not only among francophones here in Canada, but also around the world."
I would also like to add my word of special thanks to all the churches and individuals who have supported Ruth and I so faithfully over the last 15 years as we have served in Quebec. We are truly blessed by your partnership with us! Thank you and God bless you. In Everything Give Thanks!
To read the "Reaching Francophone Canada" Directional Document, go to www.fellowship.ca and following the links.
—David Dobson is Director of Fellowship Ministries