Overwhelming GRACE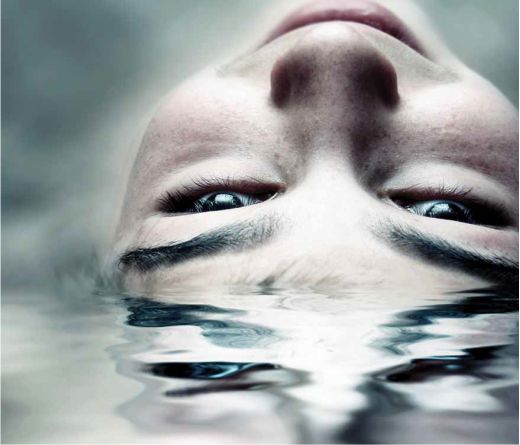 It's been said that grace is the greatest contribution the church can give to the world. Let's be honest—our secular society can do most things the church can do: feed the hungry, build homes for the marginalized, and establish world-class medical facilities to help heal people. But one thing the world cannot provide is GOD's GRACE. It's the best gift the church can offer our graceless society.
People are looking for grace. I think many innately think that Jesus, and possibly his representatives on earth, might still be able to offer it in the 21st century. Unfortunately, the church is far too often lacking in grace.
Mark Twain once said that he put a dog and a cat in a cage as an experiment to see if they could get along. They did. Then he put a bird, a pig, and a goat in the cage. With a few adjustments they all got along. Then he put a Baptist, a Presbyterian and a Catholic in the cage, and soon, Twain said, "there was not a living thing left." It is an example of absent grace, rather than amazing grace. In the very place people look to for grace, mercy, love and forgiveness, they find "ungrace."
In 2013, we enjoyed a "Year of FAITH." We celebrated a "Year of HOPE" in 2012. This year, 2014, we have declared to be the Fellowship's "Year of LOVE." Our theme verse is John 13:35 (NLT):
"Your love for one another will prove to the world that you are my disciples."
Our loving kindness to others demonstrates God's grace to those in great need of Christ.
Paradoxically, God's grace is free to us, but it cost so much. That cost was borne by Jesus, and He calls on His disciples to be agents of this free, but costly grace. As agents, it should cost us to reach out in love to the unlovable, the different, and the ungodly. If we pay no price to demonstrate it, it might not be grace at all.
Ernest Hemmingway revealed humanity's hunger for GRACE in this short story. A son had run away to Madrid. His remorseful father put this ad in the "El Liberal" newspaper: "Paco meet me at Hotel Montana, noon Tuesday, all is forgiven, Papa." When his father arrived at the Hotel, he found eight hundred young men named Paco waiting for their fathers.
Consider what might have happened to Ernest Hemmingway if his own mother had treated him with grace.
Hemmingway was intimately familiar with "ungrace." His evangelical grandparents had attended Wheaton College and detested his ungodly life. His mother refused to allow him in her presence. For one of his birthdays, she mailed him a cake along with the gun his father had used to kill himself. Hemmingway never got over his hatred for his mother, and for her Saviour. He later killed himself.
The story of this brilliant writer might have ended in a radically different way if his mother had demonstrated Jesus' love and treated her rebellious son to a sumptuous banquet of God's grace
Imagine for a moment what would happen if you were to wake up tomorrow morning to discover that Jesus has moved into your heart and mind for just one single, twenty-four hour day. Jesus is inside you. He walks in your slippers. He assumes your daily routines. He drives your car. He sits at your desk. Jesus is living your life, living in your heart and mind. Your heart gets the day off. Your mind takes on the mind of Christ.
What would you be like? What changes might people notice? Would you treat your spouse, your kids, neighbours, friends, co-workers, the poor, your enemies, the same? What differences would they see? And you? How would you feel? How would you think differently? How would your behaviour be altered? How would you live the next twenty-four hours?
The truth is, if you have surrendered your life to Christ, this IS a description of you. Jesus has made your heart His home. The Apostle Paul put it simply in Galatians 2:20 (MSG): "Christ lives in me!" Jesus forgave us. Now He wants us to start living like we are forgiven. He lavishes us with His grace and asks us to start showing people that we're overwhelmed daily by the practical reality of that grace in our lives.
Enjoy this edition of Thrive. It's full of wonderful stories and reports of God's grace. It will warm your heart. Hopefully, the stories will inspire us to love others more and prove that we belong to Jesus.
Grace and Peace.