Welcome to Thrive—The EB Online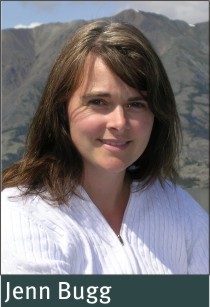 If you are a long-time reader of The Evangelical Baptist (EB) magazine, we are honoured that you have followed us here to our new platform. You will find the same great stories of our Fellowship.
If you are new to our magazine, we hope that you will find encouragement to help your walk with God to thrive.
This issue of Thrive - the EB online has made me more aware of an area of my life that has not exactly been thriving—my prayer life. Through the articles in this issue I have been both reprimanded and reminded of the life-giving benefits of spending intentional, quality time with my Father.
Perhaps it is the quality TIME that eludes me. This, I'm sure, is the ongoing struggle for all people throughout the ages. But could it also be a little lack of belief that "If you, then, though you are evil, know how to give good gifts to your children, how much more will your Father in Heaven give good gifts to those who ask him!" (Matthew 7:11)
My two very active sons always manage to find a way to get their needs met—physical, spiritual, emotional. And I, their parent, am eager to go above and beyond what they need. In fact, I love when they come to me to share their hurts, desires and dreams. So as Max Lucado in his book The Applause of Heaven articulates, "Why don't I let my Father do for me what I am more than willing to do for my own children?"
Within the pages of this website, you will find heartfelt accounts of personal prayer lives. Our francophone editor Danielle Robidoux shares some of the experiences that intensified her encounters with God. Gary Carter's article reminds us of the calming and filling nature of time spent with our Father. Rob Miner provides some practical advice for implementing prayer in daily life. And the story "When faith really matters" speaks to the peace that only an intimate relationship with God can bring.
You will also find exciting news regarding the Prayer 24-7 Initiative being hosted by the Fellowship. It is not too late for your church to get involved. Visit www.fellowship.ca for more information.
God is the giver of every good and perfect gift—those for our families, our churches and our Fellowship. It's time to start asking.