The Nations are Coming to Us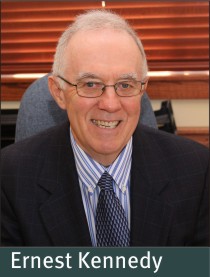 How many people who live in Toronto were not born in Canada? I was surprised to learn, when we were putting together a Strategic Plan for National Council, that over half of the people living in Toronto were born outside of Canada. In 2006, the percentage of the population that were visible minorities in Vancouver was 41.7% and in Toronto 42.9%. The numbers will only increase.
Truly the Nations are coming to us.
What are we as a Fellowship doing about it?
Where is God in all of this?
It is most interesting to notice how God in his providence, throughout all of history, has caused his people to have a major influence for him upon the nations of the world.
We see this pattern throughout the scriptures.
God promised Abraham, "I will make you into a great nation and I will bless you; and all peoples on earth will be blessed through you" (Genesis 12:1).
To Jacob, God said, "All peoples on earth will be blessed through you and your offspring" (Genesis 28:14).
God's purpose in taking Israel through the Jordan River on dry land was so that "all the peoples of the earth might know that the hand of the LORD is powerful" and so that "you might always fear the LORD your God" (Joshua 4:24).
When David stood before Goliath he said, "Today I will give the carcasses of the Philistine army to the birds of the air and the beasts of the earth, and the whole world will know that there is a God in Israel" (1 Samuel 17:46).
David got it.
How did they do?
Was Israel a blessing to the nations? Some of them were:
• Joseph blessed Egypt in amazing ways—Canada needs a Joseph with the price of food going up!
• Moses was a clear witness to Pharaoh and Egypt of the power of God.
• The spies who entered Jericho were missionaries to the prostitute Rahab.
• King David caused the Philistines to recognize God.
• Elijah was a blessing to a Sidonian widow.
• Elisha was a blessing to Naaman a Syrian.
• Jonah, quite reluctantly, was a blessing to Nineveh.
• Daniel was a blessing to Babylon.
• Esther was a blessing to the entire Persian Empire.
We recognize that in most of these situations God's people didn't go out to reach the nations, but through captivity and adversity, they were placed in situations where God used them to reach the nations.
In the New Testement the message was also clear. Before he left, Jesus said, "Go and make disciples of all nations" (Matt. 28:18).
But again the disciples kept in their holy huddle in their own land until "on that day a great persecution broke out against the church in Jerusalem, and all except the apostles were scattered throughout Judea and Samaria" (Acts:8:1).
This was the beginning of the great missionary movement to be later led by the Apostle Paul to bring the gospel to every part of the known world.
So today, our gifted and godly missionaries are taking the gospel to the nations while God is at the same time bringing the nations to us. What a gift. For many of us, we can invite these new Canadians into our home, our church, our circle of friends and show love and care for them as they find their way in our land.
Your Fellowship enjoys many inter-cultural churches, and Fellowship International is intentionally working with our Regions in a new Inter-cultural Church Planting initiative in Canada. We have the great resources of highly qualified missionaries and wise leadership who will work together with "the nations" as they come to Canada allowing us to help fulfill the great commission on our own soil.
Please consider ways that you can support and encourage this great missionary initiative.
Ernest Kennedy is Interim President of The Fellowship.