The Grace of God in Forgiveness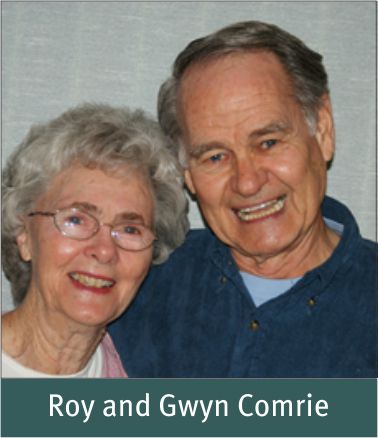 In 1978, during the war in Zimbabwe, nine of our missionary friends and four of their children were brutally murdered. At the funeral, relatives prayed that God would bring to Himself the men who had perpetrated the crime. Those prayers were answered. Eventually, the leader the gang, Gary Hove, and eight of his gang became believers. Their story was to have an impact on another murderer years later.

My sister, Sheila, was the first to become a believer in our family. After her husband died of cancer, she was living alone on the southern coast of South Africa. One night, a young Zulu man, who had broken out of prison, brutally raped and murdered her. I immediately flew to South Africa to take the funeral. God's grace was there and a number of people came to faith.

The murderer was apprehended and imprisoned. As we began to pray for him we sensed that God had a plan. Months later, we were notified by the Detective Chief Inspector that the accused, Chris Mnguni, was to be brought out of a high security prison to stand trial near where we were ministering. I asked if I could speak to him. At first I was told that it was impossible. But just then the Zulu judge phoned to say that he would be delayed. It was agreed that if the defence lawyer, the prosecutor, and the prisoner, were in agreement, and if everything said was recorded and witnessed, that I could speak with the accused. Amazingly all three agreed. And so I found myself sitting next to the man who had murdered my sister. I told him about Gary Hove and how God is able to forgive even murderers and make them my brothers. Looking up, I was amazed to see the hardened detective weeping. I then gave Chris a Zulu Bible. He turned to me and said, "I am so sorry." I had another brief encounter with the accused when Chris's transport back to prison was delayed. I told him about Jesus, the defence lawyer he would need when he stood before God.

I was able to meet with Chris five times. Three other murderers, who had been brought to the Lord through radio, also helped Chris on his spiritual journey. The prison officials realized that something special was happening and encouraged us to continue ministry in the prison. We prayed that God would open the door for a chaplain to visit regularly. God provided Pastor Ngwenya, called into prison ministry after being highjacked and shot, who now goes into the prison every Monday. He is vital in the conversion and discipleship of the group of men, which now numbers between 90 and 100. The whole atmosphere of the prison is changing. We give all the praise to our loving, caring, heavenly Father, the God of grace and forgiveness.

—Roy and Gwyn Comrie have served the Lord with SIM for 51 years.