I'm Being Sent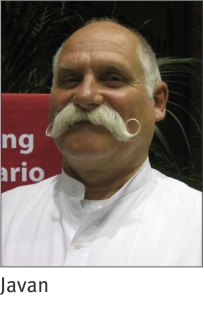 Javan was the first Muslim to give a testimony in our church. You couldn't miss him if you tried. He had a snow-white mustache the size of a good hand broom tucked up under his nose and above his gaping smile. Two giant fuzzy caterpillars posing as eyebrows, the same color, wriggled above his twinkling eyes. He bounced as he walked to the front.
To be honest, he had asked for permission ahead of time. He had given me a sheet filled with googled English phrases which interpreted his Farsi dialogue. We managed to wrestle it into clear enough English and he read it off, thanking the people at Faith for the love of Jesus which had become so real for him.
His was a life of "God-things." As a refugee, he had come to Canada and been welcomed into the New Hope Community Services Men's Home. Our church was a founding partner in that home and the residents of that group were instrumental in transforming us into a true multi-cultural family of worshippers.
The volunteers and pastors loved those refugee residents and he sensed it. That was first. Then, while sitting on a bus, he found a Bible written in his own language. He accepted it as a gift from God and began to read it. People met his needs and encouraged him and welcomed him into the life of the church—just as he was.
A year passed and he faced his refugee hearing. We prayed that God would be gracious and have His way. Javan was rejected by the judge. We were surprised because traditionally, the men and women who arrived here from his country were generally accepted. He had been a journalist and his use of humour and exposure had put him at risk in his homeland.
He began a series of appeals.
In the meantime Javan approached Mark Buhler and me about wanting to accept Jesus. Mark has been working as a Fellowship missionary to Vancouver and is stationed out of our church. We met with Javan in a local Halal Islamic restaurant where we have been witnessing to the owners. I explained the Gospel clearly and he enthusiastically endorsed each truth. In fact, he began to quote verses from John that he had memorized to prove he had thought this through.
He began with the first three verses of John 1 and then added others. His main focus was that he knew Jesus was the Son of God and the Light of the World who had come to bring him light. When we prayed he announced that he needed to be baptized because that is what a follower of Jesus does first.
We arranged for his baptism at our family camp service at Cultus Lake. He was like a school boy preparing for his day. He went through our baptism classes. He read the Gospels over and over. He even bought a new set of clothing because he saw in Corinthians that he would be a new creation and he wanted to start his life fresh.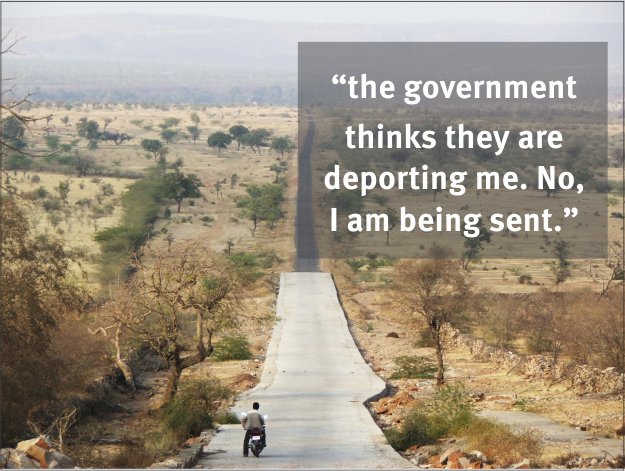 On the day of his baptism he waded into the lake even before we were set and bounced up and down in his swim suit. He was one of eight being immersed and when his turn arrived he affirmed his acceptance of Jesus as Lord and Saviour, "and Son of God" he added. As he emerged from the lake he rushed to his new set of clothes and began to change. A few of our pastoral team noticed and quickly provided towel cover. There are some cultural adjustments we sometimes forget to explain well.
Javan began his discipleship with one of our interns who had become like a son to him. He attended our multi-cultural studies on Friday and Saturday. On the last Friday of his time with us there were representatives from 13 different nations who brought Scripture, prayer, words of encouragement and the love that he cherished.
On the final Sunday with our church he once again stood up with his edited Google English speech. He actually came singing down the aisle, he read his appreciation message to the Faith family, he shared a poem he had written, and he went out singing. At the beginning of his talks at our numerous events he would always begin with "in the name of the Father, the Son, and the Holy Spirit." We surrounded him and prayed for him and commissioned him just as we did with missionaries.
What hit me most about his faith came on the day before his departure. I phoned the CBSA (Canadian Border Services Agency) officer to confirm we would be bringing Javan to the airport on time. Javan was crying as I hung up. He said, "the government thinks they are deporting me. No, I am being sent."
—Jack Taylor is the pastor of Faith Fellowship Baptist Church in Vancouver, British Columbia.