Partnerships in Projects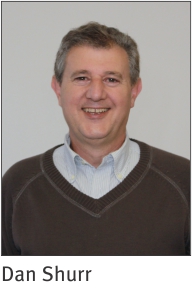 Partnerships are an important part of any ministry; this is especially true of the many humanitarian relief projects supported by FAIR (Fellowship Aid and International Relief). Michael D. Eisner, author of Working Together: Why Great Partnerships Succeed writes:
 "The benefits of working together – of finding a partner – are extraordinary. Partnerships promote common sense, a common purpose, and strong ethics. … Partnerships make people happy, and happier than they'd be if they worked alone. Partnerships provide someone else with whom to experience the challenging lows, and the ecstatic highs; another person in the trenches, another person to pop the champagne."
To emphasize the importance of the role that partnership plays in FAIR's ministry, here are a few examples of partnerships that have helped to create lasting Kingdom impact.
Kids need healthy food. Veggies, even though kids may not like them, grow in abundance in Canada. Unfortunately the same cannot be said of Honduras, where the Life and Freedom Children's Home (Casa Hogar) is located. Too often the children who live there do without the fresh fruits and vegetables that their bodies need. Fellowship International missionary Melodie Francis serves at this home. Seeing the need, she reached out to our Fellowship family in an attempt to solve this problem.
A few years ago, Melodie's call was answered by Faith Baptist Church in Great Village, NS. Under the leadership of Pastor Doug Campbell, the church entered into a partnership that was literally "hands on." The first two work teams that travelled to the children's home consisted of six team members whose hands repaired the leaking roof.  
In May 2014, a team once again travelled to Honduras, led by Dennis and Wanda Clay. They proposed to get their hands dirty by creating a sustainable vegetable garden that would supply the children with fresh vegetables. This was a big challenge when you consider the location, poor soil conditions, harsh weather and insects. How do you plant a garden when you arrive and find no topsoil? How can you build raised beds when there is no lumber available? The team faced these questions, and more, as they embarked on their mission.
Prayer was their secret weapon. Even at the outset of their journey, prayer proved to be their most effective tool. When they arrived at the airport, they learned that their outgoing flight was cancelled. The group gathered and prayed, and within a short time their prayers were answered. Onlookers came forward and gave up their seats on other flights so that the entire team could make its connections and get to Honduras!
L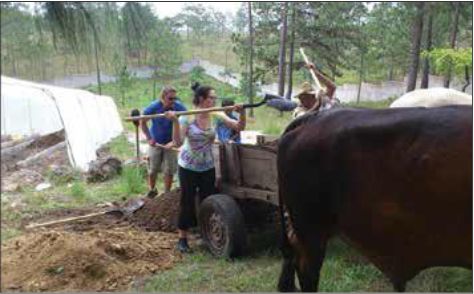 ouis, the team's bus driver, was hired as their interpreter while Dennis and his team were there. Louis proved to be an asset to the team on more than one occasion. He befriended a local farmer who owned an ox cart; this local farmer made eighteen trips with his ox cart, providing the team with the best top soil Dennis had ever seen. God only knows how this farmer was also able to provide cement blocks that were used as the foundation for the greenhouse that the team built.  Louis discovered another helpful heart in the owner of a local nursery, who generously provided the seeds and plants needed for the garden project. In addition to this man's already substantial contribution, he vowed to send people on a regular basis throughout the year to monitor the garden! All that was left to do was install plastic piping to deliver water to thirsty plants and seeds.
Dennis explained the benefits of this trip in this way: "Many of our people saw the needs of the home with their own eyes. They were able to talk and laugh with the children; at this point, not all of the children were being sponsored. Because the team members were able to meet and form relationships with the kids, every single child from the home now has a sponsor from Faith Baptist Church in Great Village, Nova Scotia." Next time, Dennis says that creating a soccer field for the kids is first on the work list!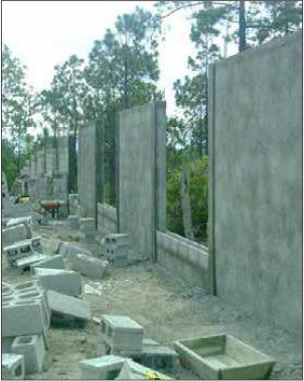 While Bruce Taylor was Associate Pastor at Fellowship Baptist in Fort McMurray, AB, he connected with Fellowship International missionary John Francis through the annual Fellowship National Conference. John pitched an idea to Bruce, who was leading a growing men's ministry at his church. He asked Bruce to consider getting involved in a "man-sized" security project at the Life and Freedom Children's Home in Honduras. After six months of discussion, this men's group was passionate enough about this ministry that they entered into a partnership with the kids' home, with the goal of constructing a security wall around the perimeter of the grounds (a distance of one kilometer). As a result of their passion, they raised $83,000 towards the project. In September 2014, the congregation of Fellowship Baptist Church finished the task by making the final payment to another $27,000 gift to make the wall operationally functional.
Mark Usher, currently an Associate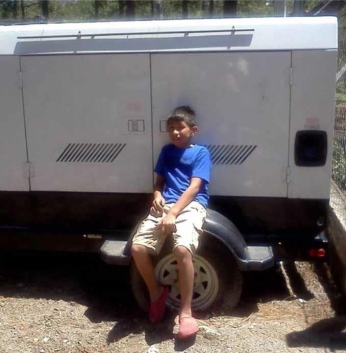 Pastor at FBC, had a heart for Honduras and began sharing about a problem he had personally witnessed at the children's home. Emergency power was needed because of the frequent power outages. What started as a campaign to raise funds for a diesel generator resulted in a local businessman donating a generator! All that remained to be dealt with were the issues of shipping and installation. Only prayer and God's provision can explain how a diesel generator from Alberta ended up in Honduras, providing emergency power to the children's home.
Both Faith Baptist and Fellowship Baptist have experienced the benefits of entering into a partnership with a purpose, and both would encourage your church to do the same. Bruce Taylor's words of encouragement are these: "Look for that place where your church can have a bigger relationship and a bigger impact".
Partnerships will define FAIR in the days to come more than ever before. Consider what you can do: what social justice issue burdens you? Talk to Dan Shurr (dshurr@fellowship.ca) or Norman Nielsen (nnielsen@fellowship.ca) about partnership opportunities for the future.
—Dan Shurr is the FAIR Director