Redeeming a Community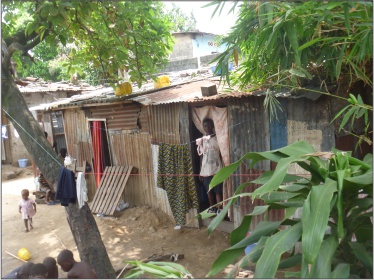 Camp Luka is perhaps one of the poorest and least serviced areas of the city of Kinshasa, capital of the Democratic Republic of the Congo. Shortly after independence in 1960, the Yaka tribe was relocated to this sector in Kinshasa and from there Camp Luka was born. This tribe was known for its fierceness and was very protective of its community, not allowing outsiders in. Since that time, little has been done to develop this area. Over time it has become increasingly insular and vulnerable to the cycle of poverty. Many in the population, which some estimate between 60,000 and 80,000 people, never leave its parameters, never knowing that any other kind of life exists.
One person who was born, grew up, and knows intimately the challenges of living in such a place is our Congolese partner Pastor Ana Kudivila. But even as a youngster, he knew that his present reality could not be the ultimate reality. In this environment education was not often considered a priority or even a possibility for most of his contemporaries, but he pursued it energetically. Eventually he came to personal faith in Jesus Christ. This only strengthened his belief that God was able and desirous to bring healing into this broken place and into these broken lives. By the time he married and started a family, they were able to move out of Camp Luka and break their own cycle of poverty.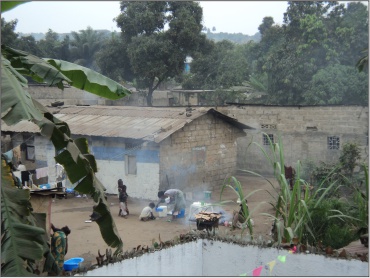 But Camp Luka always remained in his heart. Just as God had transformed his life, Pastor Ana believed that God could transform, from the inside out, the lives of many in Camp Luka. In order to facilitate this work, he set up a charitable Christian foundation, FONDAK, which allowed him to work among specific groups in Camp Luka. Education had helped to contribute to change in his own life, so he began to work with a group of orphan children providing them with love, training in life skills, Bible, French, and the possibility of going to school. This effort was supported through a FAIR project. Aside from the orphans, often considered "children of no one", FONDAK works with destitute young men as well as adolescent mothers, many of whom had turned to prostitution as the only means of survival. These "children having children" are now being trained in the profession of dressmaking and sewing so they will have a better means to care for themselves and their children. They have planted a church in the midst of this needy population. Pastor Ana continues to have a big picture outlook. There are 400 pastors in Camp Luka, the vast majority of whom have never had any theological training. FONDAK is also seeking ways to give them practical training to better enable them to do ministry. Collectively they are seeking to see God transform Camp Luka.
Special project –
FONDAK Ministry Centre for Transformation in Camp Luka
Goal : $40,000
Pastor Ana's dream is to have a Centre for Transformation in the heart of Camp Luka that would bring together the many activities and ministries that they are already engaged in. This would provide a viable and visible presence in this needy community and promoting change from the inside. Reaching the goal for this project would allow them to purchase a plot of land and construct a centre from which they could minister to each of these groups of vulnerable people, as well as train pastors and church leaders to be involved in God's kingdom work.
Pastor Ana and his team at FONDAK have already proved their faithfulness and vision for ministry in this desperately poor population in the heart of Kinshasa. By being able to take it to the next level through this project who knows what more God could accomplish in His transformative work in Camp Luka.
—Brenda Flemming and her husband, Richard, serve with Fellowship International in training Congolese to reach out as missionaries to their own people, as well as to the other francophone nations on the African sub-continent.