Adopted Twice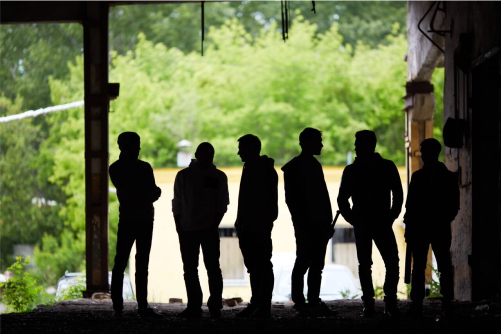 Galatians 4:4-7 "But when the set time had fully come, God sent his Son, born of a woman, born under the law, to redeem those under the law, that we might receive adoption to sonship. Because you are his sons, God sent the Spirit of his Son into our hearts, the Spirit who calls out, 'Abba, Father.' So you are no longer a slave, but God's child; and since you are his child, God has made you also an heir. "
I was adopted when I was just over a month old. Along my journey, I have discovered many things that no one talks about concerning adoption. For example, in the sixties when I was growing up, no one talked about how many adopted children suffer from attachment disorder.* The severity is dependent on the stability of the environment. Though I shared a great childhood with an older sister and younger brother, I never really felt like I fit. Our genetic makeup and personality differences led me to feel detached.
I really struggled with finding my own identity as I grew. My home church, Calvary Baptist Church in Oshawa, was the most awesome place for a child to grow up. There were so many amazing people who plugged into my life and encouraged me in my faith, everyone from Sunday school teachers to Christian Service Brigade leaders. I remember praying with my mom in my room one Sunday afternoon when I was about eight years old. But at the time, I didn't understand much about God or His love for me. I knew all the stories, but they didn't connect to me personally.
A defining moment in my life came when I was nine. I was sexually abused (legally referred to as sexual interference when the victim is under 16). This left me a now sexualized young person who was already struggling with finding who he was. That experience convinced me that I would never know or feel God's love. As I grew into a teen the situation worsened.
I was introduced to pornography, which became a sort of drug for me. My parents tried hard to make all the right connections in my life. They were aware of some of my struggles, but back then there wasn't the information or counseling available that there is today.
As I struggled through my teen years I became angry. I was angry that I had been abandoned by my biological mother, angry that I didn't seem to fit in at home, angry that I had been interfered with, and just plain angry about everything. There were times I just enjoyed being mean to people, from the kids at school, to being the bully on the hockey team, to even humiliating homeless people. During this time of confusion and rebellion I maintained my cover at church. I was involved with Christian Service Brigade, taught Sunday School, was active in our choir and regularly attended youth group. It was all a facade. I struggled with not knowing God because I believed I would never be good enough, especially since I was shamefully living with this secret sin that was eating me alive.
In February 1983, I found myself on a Snow Camp retreat at Muskoka Bible Conference. Roy Lawson was the speaker that weekend. On Saturday night, Roy was on the platform speaking and I, the rebellious one, was in the last row of the building—any further out and I would have been sitting in the snow. As Roy started to speak I had every intention of tuning him out. My chemically-induced mind was prone to wander anyways. Then it happened. Roy got up, looked out at us, and said, "I know that you came here tonight and you're wondering about God and His love for you. I know you've been doing drugs. I know about your smoking and drinking. I know you're sleeping with your girlfriend and you're sleeping around with her friends." "Wow" I thought, "One of our youth sponsors must have given Roy a list of my sins"! I felt like someone had ratted me out. Then it became very surreal. Roy didn't actually leave the stage, but it felt as though he were only three feet away from me. What he said next was the heart-stopper. He said that God loved me just the way I was. That was the first time in my life that I knew, and felt, that God did love me.
It would be great if I could say that from there on in it was smooth sailing, but it wasn't. Though I still struggled with pornography, I worked hard to give up the drugs and drinking, and I didn't feel as angry as I had been before. I felt more connection to my family, and I began to realize that my parents hadn't treated me differently from my brother and sister. They were dealing with me as an individual with a different personality and different emotions. It finally made sense.
During these struggles I met an amazing young woman. She was my brother-in-law's sister. I figured he married my sister so I'll marry his! On August 17, 1991 I married my amazing wife, Ellie.
The greatest thing about my wife, aside from her beauty, her intelligence, and her laughter, is her ability as an encourager. She believes in me and has encouraged me to reach heights I never would have thought obtainable. She encouraged and supported me to go to Bible school, to get involved in urban missions, and to start an urban mission even when no one would back us. She also encouraged me to get counseling for my anger and stood with me when I finally dealt with my pornography issues.
In the spring of 1992, not even a year after we were married, my wife and I very unexpectedly felt God's calling on our lives to work with street kids in Oshawa. At the time urban missions at Calvary didn't exist. I was reading Dietrich Bonhoeffer's, The Cost of Discipleship, when I felt we needed to leave our home church and find a faith community that would encourage our quest to create an urban mission. We went to a local church that had been established by A.B. Simpson because of his belief that urban missions was as important as overseas missions. While there, my wife and I began working with young people. It quickly became very apparent that they had a lot of questions to which I had no answers. I took the opportunity then to go to Ontario Bible College.
At OBC, I met a fellow by the name of Dion Oxford. Right after our Christmas chapel, Dion invited me to a time of prayer. All I could think of was, "Dude, really, we just got out of chapel, give it a break!" But he insisted. So off we went to the prayer meeting, me dragging my feet (a common theme in my life). The prayer meeting consisted of a bunch of 18 and 19-year-olds, all ten years my junior. While in prayer, they wept for the homeless people in Toronto. I'd seen older people weep before, but not young people. As I watched the Urban Missions Team from OBC pray, I knew that I was missing something in my own life. I had never wept for anyone before. In February of 1993, I joined the Urban Missions Team taking lunches to homeless people on the street. I could write volumes on everything that I saw and learned over the three years I was on the team. During this time, while I was out working with male prostitutes, transvestite and transgender prostitutes, my wife gave birth to our son in 1994, and then to our daughter 1996.
Part of my schooling involved a pastoral internship. That went very badly. I handed in my resignation and left completely discouraged. I felt broken and hurt. I sat in my living room crying, wondering what God was doing with my life. At that precise moment, Dion called. He had become the director of the Salvation Army Friendship Room and wondered if Ellie and I would open a foot clinic where we would, among other things, wash the feet of the homeless. I refused, but Ellie, my keener wife, thought it was a great idea. I relented, and my wife and I went to wash homeless people's feet. I'm sure God was laughing. It was the most humbling thing to ever happen to me. It was also life-changing and there are still days when I miss it. We washed about 2000 feet over the two years we ran our little clinic.
But we had gotten the point of understanding God's calling to work with the poor and the homeless. My health failed, and in April 1999, my career at General Motors came to an end. However, I was presented with the opportunity to work part-time for an agency that worked with the homeless people in Oshawa. I was hired as their youth guy and we named the program The Refuge. Back then my team consisted of myself and one volunteer. We would hang out wherever we found young people. My evangelism tools back then were a lighter and a deck of cards. I became a pretty good euchre player. Eventually, our work with The Refuge headed indoors. In April of 2002 we opened our first youth center—ten years from "the call" to fruition.
One of the things that became very clear to me was the need for availability. I had come to know several police officers who were working with youth. One of their frustrations with that most people wanting to work with street youth wanted to do so at their convenience, not the youth's. This seemed odd to me and I made a point to make myself available to the officers at anytime. One night they called my home at 11:30 looking for some help. They had arrested a 14-year-old girl for prostitution and asked if I could come down. At the time I had no special credentials. They encouraged me to become a chaplain. Even an ordained minister or a certified social worker didn't seem to get past the front desk as quickly as a chaplain. That was how, and why, I applied and received my chaplaincy through The Fellowship.
Since those days of hanging on the streets we now have six full-time employees of The Refuge. We have a budget of over $400,000 and we see over 500 youth a year. Do you remember missionaries telling you stories of God's provision, stories that were so unreal they were hard to believe? Not until I began to depend on God to show up in all the small things, like having someone deliver orange juice when we had nothing to give our youth to drink, did I believe. Then there was the time a Bible study group asked us what our needs were and I quipped: "Milk, none of the kids get any milk" and they agreed right there on the spot they would put together the thousands of dollars it takes to provide all of our youth two glasses of milk twice a day. That was about four years ago and they are still meeting that commitment. God has done so many things in so many ways.
One of the biggest provisions came through Calvary Baptist Church in Oshawa to which we returned after a ten-year journey. They introduced Celebrate Recovery as part of their programming. Celebrate Recovery has a youth program called The Landing and we thought it would be great for our youth. But in order to participate in leading the program you have to go through it yourself. I didn't think there was anything in the program for me. Pornography wasn't an addiction, right? And anyway, I had it under control. I didn't need any help. After all, I was a full-time missionary, a chaplain, a husband, and father of two. But I forced myself to go and there, with the help of Celebrate Recovery I came to understand God's true acceptance of me, and my place in this world changed forever. The shame I had been living with, the need for acceptance that I could never satisfy, the extreme fear of loneliness was all filled by Christ's love and acceptance. For the first time in my life I could lose weight (80 lbs. so far). I didn't eat to cover up my pain. I said goodbye to porn for the first time in my life. I really could celebrate recovery. Now, four years later, I find myself the executive chef of Papa Bear's Real Canadian BBQrew, the social enterprise of The Refuge. Our ministry is growing in ways I could never have dreamt.
I was adopted—twice. Now, as an heir of the loving Creator of this world, I am fully aware of, and understand so deeply, the real meaning of that adoption.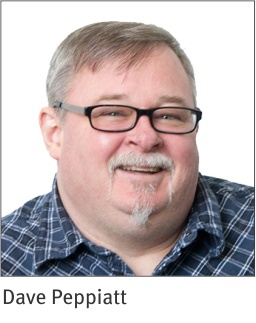 —Dave Peppiatt is a Fellowship Chaplain, member of Calvary Baptist Church, Oshawa, Ontario, staff member of The Refuge, which works with street youth, and Executive Chef of Papa Bear's Real Canadian BBQrew, a ministry of The Refuge.
*Attachment Disorder is a condition whereby individuals have great difficulty forming intimate, trusting and enduring relationships. Individuals may form insecure attachments to others but still may be capable of some form of closeness. Individuals with attachment issues usually have more extreme degrees of mistrust in relationships, more extreme behaviour patterns to undermine intimacy and lack the ability to demonstrate pleasure and mutual caring in relationships. (Attachment Association of Canada)
---
THE REFUGE 
The Refuge Youth Outreach Centre is a drop-in centre in Oshawa, Ontario, for homeless and street-involved youth aged 24 years and under. Its mission is to demonstrate Jesus Christ's unconditional love and kindness to the hurting, lost and neglected through practical and compassionate intervention and prevention.
Tragically 92% of Refuge youth have been emotionally, physically and sexually abused, many at the hands of family, the people they should be able to trust and who should love them unconditionally. The caring community at The Refuge builds relationships and empowers youth to make better choices so they can heal.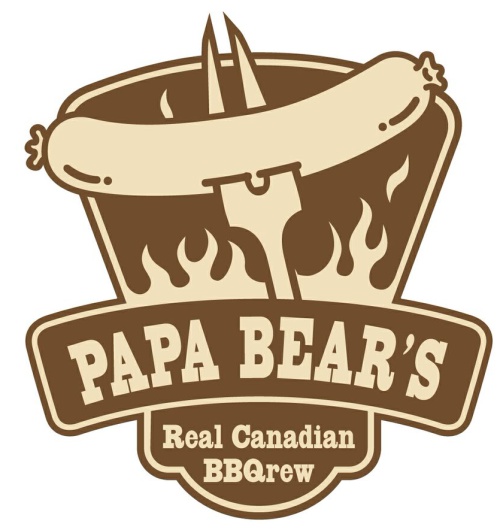 The Refuge has helped 3,573 youth since 1999. Last year 11,736 meals were served, 573 youth were ministered to 9,887 times, and 275 new youth engaged. We see about 20 to 30 individuals each day and offer 15 weekly programs designed to transform young lives.
The Refuge is a family where youth heal and learn to hope again. It is a fortress and safe harbour in times of trouble. We value, and unconditionally love, every young person who walks through our doors. When someone really cares, and is ready to help in any way possible, youth begin to take charge of their own lives.
In light of the high levels of youth unemployment and their daily struggles to fit in, we started a BBQ catering business. The mission of Papa Bear is to further the skills and development of young people who are members of The Refuge community and who have shown potential and the desire to better their lives, but lack the direction and ability to do it on their own.
Each participant is part of a cook team whose goal is to give patrons a uniquely personal BBQ culinary experience. Papa Bear'sgoal is to create a learning and work environment where youth feel challenged, respected, and accountable as they strive to meet the demands of adulthood. Each individual develops skills that will help to clear the path for better life choices. These include life skills, employment skills, group dynamics, and conflict management. Our goal is to help them learn to interact with society.