Sports Onside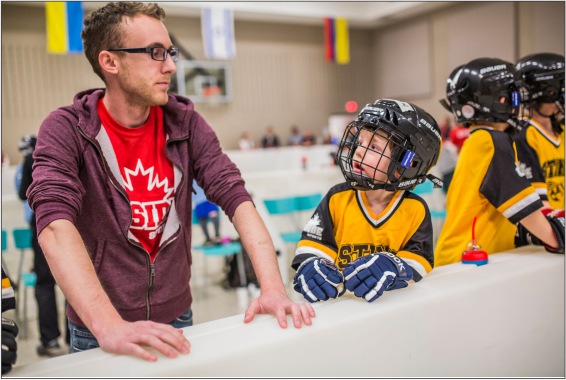 At Crestwicke Baptist Church in Guelph, ON, sports ministry doesn't just happen in the gym. And teams don't just include coaches and players. Every Thursday evening from October to December, almost every room in the 6,000 square-foot building is used. The building comes alive on these evenings. More than 50 volunteers, led by Bryan Gillmore, pastor of children and youth, participate in the church's main ministry: Onside Sports.
Begun in 2010, Onside Sports provides affordable, enjoyable, safe, and excellent recreational sporting opportunities for children from junior kindergarten to Grade 8. More than 450 people – the children, their friends and family members – gather at the church each week to play ball hockey in the winter or soccer in the summer, share a meal and learn about playing with character. The ministry has grown significantly in the past four years. It began with 80 children. Now, approximately 1,600 participate.
This past summer Onside Sports hired 16 students. Six churches are now running the program: Crestwicke, Calvary Baptist and Church of the Ward, all in Guelph, Grand River Community Church in Elora, ON, and Cedar Creek Community Church in Cambridge, ON. Full-day comprehensive summer camps were run in Guelph at Crestwicke and Kortright Presbyterian Church. Churches could run either the ball hockey or soccer programs, or both. A seventh location is slated to offer the program in the New Year.
Volunteers who serve richly and freely are key to the ministry. At Crestwicke, congregation members serve home-cooked meals and desserts every week before the games. Then, church members volunteer as coaches, greeters, administrators and grunt workers. Some come to watch the games and intentionally build relationships with non-believers. This allows all members, athletic or not, to use their strengths and gifts to serve. Because families find themselves so well loved and taken care of physically and relationally, they entrust their children to the church for spiritual care as well. Every team is led in a devotional called "Team Talk," which uses Scripture to teach children how to play with character. Over the course of each season, the Team Talks build up to sharing the Good News with every child. Most leagues also had closing ceremonies where the Gospel was presented to parents as well, perhaps for the first time.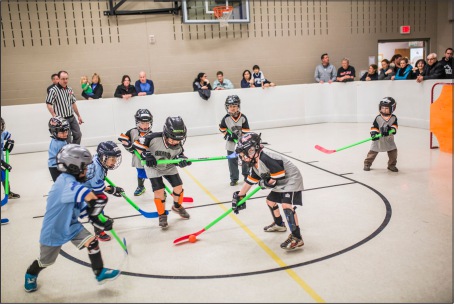 The ministry is planning for increased growth. Within the next five years, the goal is to have Onside Sports Ministries operating in 15 churches in 15 cities across Ontario. In September, the ministry travelled to Zambia and Tanzania to help Kids Alive International establish its own branch of Onside Sports. All interested congregations need are volunteers and a space to play. Onside Sports provides the rest—equipment, uniforms, curriculum and training. For more information, visit www.onsidesports.ca or email Bryan Gillmore at bryan@crestwicke.org.