Ministering to the Diaspora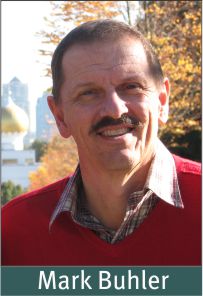 He created a huge laugh with the following joke spoken in broken English: Brazil, pointing to his foot, famous for football, Canada, pointing to an imaginary stick, famous for hockey, Iraq, holding up his arms as if firing, famous for boom, boom, boom.†††
While his mannerisms and intent were to get a laugh, underneath it really wasnít very funny.† Imagine leaving the land of your birth and ancestry with a family with four little children in tow and three left behind , to flee to a neighbouring country.† Imagine being put in a refugee camp as soon as you arrived and realize that you can never become a citizen of this country and that your older children cannot even go to school because they donít have the proper papers.† Imagine living there for nine years before getting UN sponsorship to come to Canada.†
Then a new set of challenges arises. Concern for physical safety is now replaced by concern for emotional safety.† When you do not know how to speak English and live in a cramped suite and need to humble yourself to accept Food Bank handouts it is emotionally challenging. In addition, the children left overseas in the midst of the ever-present danger in the Middle East, are calling in tears asking if they can come.
It takes a lot of time, a lot of tea, a lot of prayer and Google translate to envelop this family into our faith community.
óMark Buhler ministers to internationals in the greater Vancouver area in partnership with Fellowship International and the Fellowship Pacific Region.