Missions at your Doorstep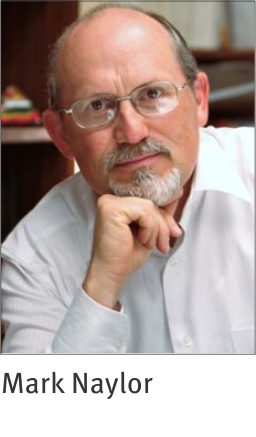 The Diaspora Movement
God used the image of the Luis Bush's 10/40 window to call Karen and me to missions in Pakistan in the 1980s. This is the area of the world between the northern latitudes of 10 and 40 degrees that contains the most "least reached" people groups who have not heard the gospel message and do not have a church planted among them. Many believers in Canada have been praying for years that God would raise up workers to go cross-culturally to the 10/40 window with the Gospel message.
God is answering that prayer in an unexpected way – He is sending people from the 10/40 window to our Canadian neighbourhoods.
The Diaspora Movement refers to the vast number of displaced and immigrant communities that have moved from their country of origin to seek a new life. According to the Pew Research Center (2010), 43% of 214 million international migrants come from the Asia Pacific, Middle East and North Africa regions, and some of them find their way to Canada. Dr. Sadiri Joy Tira, the head of the Global Diaspora Network (GDN)1 with the Lausanne Movement who resides in Calgary, suggests that local churches in Canada are now well situated to not only be "far-sighted" by sending a few to the 10/40 window but can now empower many to go across the street to enter the "plaza" or "bazaar" that God has brought to us.
Many churches have a "hospitality committee" that serves coffee to those who come to the church. Dr. Joy Tira imagines the people of God being called to a different hospitality task: meeting immigrants at airports and government buildings. Prince Rupert Fellowship Baptist in northern BC is an example of this dynamic as they meet and minister to seamen that come to their city off of the ships.
The potential is great for our Fellowship churches to become even more strategic by reaching out to immigrant populations in three dimensions as described by the GDN: TO, THROUGH and BEYOND2 Ministry TO the Diaspora refers to a ministry of caring and support to immigrant or migrant communities, as evident through Faith Baptist church in Vancouver, BC. Ministry THROUGH the Diaspora refers to par nerships with immigrant Christian leaders who minister to their own ethnic group.  Ministry BEYOND the Diaspora refers to immigrant Christians who are reaching out to their host culture or to other diaspora groups.  Fellowship International has both the heart and will to partner with our churches to meet this next great movement in God's mission that is unfolding in our land of hockey, Timbits and highways that never end.
—Mark Naylor is Coordinator of the Centre for Intercultural Leadership Development (CILD) at Northwest Baptist Seminary.
1 http://www.global-diaspora.com/ Global Diaspora Network: Fulfilling God's mission among the people on the move. 
2 I had the privilege of attending the Global Diaspora Forum in Manila, Philippines at the end of March, 2015.  A report of that meeting that includes implications for missions in Canada can be requested from mark.naylor@twu.ca.