Future Trends in Global Missions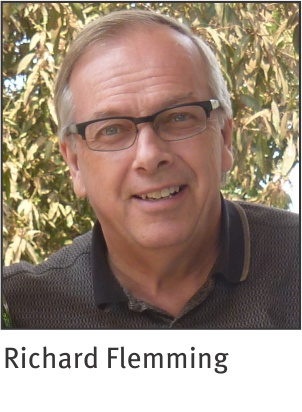 What our churches need to know
God is relentlessly pursuing His promise to Abraham to bless the nations of the world1. He works wherever hearts are receptive to Him. Here are two significant movements that give evidence of God's work in the world today.
1.  The shift from the north to the south
For years the force of Christianity has been centered in the western nations. But around 1900 the center of Christianity began dramatically to move southward and westward. By 1970 it was calculated to be in Western Africa.2 Missiologists tell us that this was the result of the incredible efforts of the modern missions' movement, particular into Latin America and Africa, and the secularization that increasingly has characterized western nations. It's important for us to understand that today the majority of Christians (Catholic and Protestant) are living in the southern regions of the world namely, Latin America, Africa and Asia.  I mention Asia because since 1970 the center of Christianity continues southward showing constant growth in Africa but also moving eastward indicating significant growth in Asia. It's estimated that this trend southward and eastward will continue into the next century.  I think it's fair to say that the movement southward is both good news and bad news. It's good news if you are living in the southern nations, but not so good news if you are living in the northern nations which include Canada. It's time we recognize that our country represents a challenging mission field.
 2. Church planting movements (CPMs)
David Garrison describes church planting movements as "rapidly multiplying indigenous churches planting churches that sweep across a people group or population segment.3" It's believed that there are some 200 of these movements in the world today.4 The largest CPM is in China. In 2001, Ying Kai and his wife Grace began training 30 Chinese Christians to reach their friends for Christ, as well as training them to reach and train their friends to repeat the process. This started a movement and remarkably, by 2011, they counted 1.7 million baptized believers and 150,000 house churches! You can read all about this in the book T4T5. 'Miraculous Movements6' is another book that recounts the rapid growth of churches in many Muslim countries around the world. It's so encouraging to read how God is moving in the hearts of so many around the world. There's much in these CPMs that we can learn in reaching our friends for Christ.
Lesslie Newbigin, the prominent British missiologist is quoted as saying that, "The culture of the West is the most challenging missionary frontier of our time."  (Foolishness to the Greeks: The Gospel and Western Culture, first published in 1986).
 —Richard Flemming is Eastern Coordinator for the Fellowship Advancement Department. Along with his wife, Brenda, he also serves with Fellowship International in the Democratic Republic of Congo
[1] Genesis 12:3
[2] Todd M. Johnson and Kenneth R. Ross, The Atlas of Global Christianity , 2009
[3] David Garrison, Church Planting Movements, How God is Redeeming a Lost World, Kindle page 247
[4] http://www.churchplantingmovements.com/index.php/vertyougottaread/vertbooks/138-cpms-in-latin-america
[5] Steve Smith and Ying Kai, T4T: A Discipleship Re-Revolution, 2011
[6] Jerry Trousdale, MIRACULOUS MOVEMENTS How Hundreds of Thousands of Muslims Are Falling in Love with Jesus, 2012