Painting Walls, Removing Barriers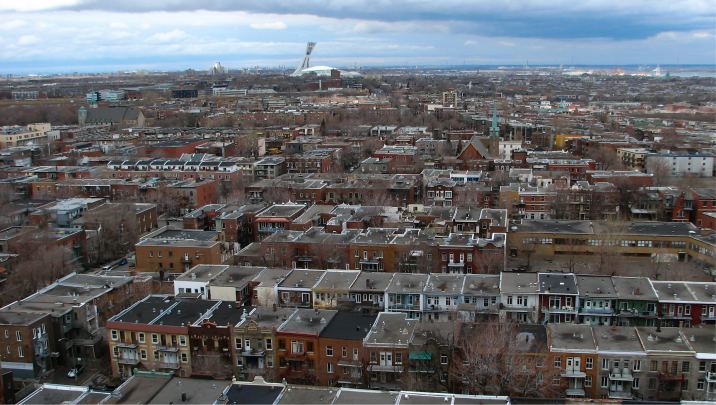 What does an established church in Cambridge, Ontario, have in common with a church plant in Montreal's multicultural neighbourhood of St. Leonard? Answer: A passion for Christ-centred discipleship.
Since October 2013, Temple Baptist Church has supported the Evangelical Baptist Church of St. Leonard (EBSL) with prayer, pastoral visits, a missions trip, and financial support. One of Temple's key emphases is the multiplication of disciples. We want to invest in each other and those outside of our church, with the goal of seeing the discipled become the disciplers. This is why we are supporting EBSL—they have a passion for one of the most ethnically diverse communities in Canada. As we invest in their church we are helping to raise up a generation of Christian leaders in Montreal, Quebec, and around the world.
During our 2014 missions conference, Benoit Constant, the pastor-in-training at EBSL (under the guidance of René Frey), mentioned that his church was struggling to connect with their neighbourhood. We offered to help and Benoit suggested we take part in an initiative called J'aime mon voisin, meaning "I love my neighbour." So this past summer we sent a group of high school and university students to partner with members of EBSL to paint living rooms, pull weeds, and clean windows in St. Leonard. Everyone we served was invited to an end-of-week barbeque where we were able to share about Jesus and the ministry of EBSL. The week was a great success! Not only did we serve others in the name of Christ, we formed relationships with many people—from conservative Muslims to Italian immigrants—so that EBSL can continue to reach out to them in the future.
After hearing Benoit and René's vision for EBSL, learning about the church through regular visits, and sharing our hearts with one another, we can truly say: nous aimons nos frères et sœurs francophone. We love our French brothers and sisters.
—Ben White is a pastoral intern at Temple Baptist Church, Cambridge, ON and led the recent missions trip to St. Leonard, QC