Succeeding at Succession
Succession planning isn't easy. In fact, sometimes it ends up in disaster. One significant Canadian evangelical denomination will not allow its pastors to even consider such a model. But when done well, it can bless the church. Westney Heights Baptist Church in Ajax, Ontario and Bethany Baptist Church in Red Deer, Alberta are two such examples.
---
Westney Heights Baptist Church
Don Symons succeeded Jack Hannah who succeeded Jim Rendle. Here are some of the insights from Don and Jack.
What is it?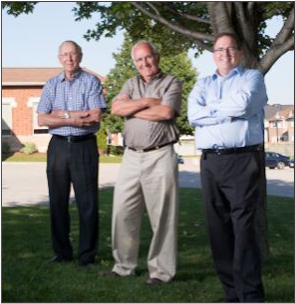 Succession is an orderly transfer of the office (or role) of senior pastor from the current senior pastor to the designated next senior pastor. In the succession plan, the former senior pastor continues to serve after the installation of the new pastor.
The church benefits by:
Seeing a model of egoless leadership. The new senior pastor humbles himself by serving under the previous senior pastor. The current senior pastor humbles himself by serving under the new senior pastor.
Succession publicly communicates love, respect and support between the two pastors. This acts as a sort of "sedative" for the normal turmoil of leadership transfer.
The new pastor benefits by:
Getting a road map from the former senior pastor, helping him to avoid stepping on land mines and losing important credibility and momentum in the critical first days.
Being able to have the "aura" of being the senior pastor without having all the responsibilities.
The former senior pastor benefits by:
Continued opportunities to bless the body sometimes in areas he couldn't touch as senior pastor.
Assuming a role of honoured "statesman." He can hear of problems that others might be reluctant to speak to the senior pastor about. He can serve as a "go between" in disputes and misunderstandings.
There are the critical questions to be asked. The answers to those questions determine the likely outcome of pursuing the succession model.
Is the former senior pastor mature?
Senior pastors that have defined themselves by what they do (a senior pastor) rather than who they are (a child of God) will struggle. These senior pastors, fearing a loss of identity, will be very reluctant to give up those activities. Wise church leadership should know their pastor and make sure the topic of succession is not even considered if the former senior pastor is not able to gracefully allow others to lead.
Is the new senior pastor mature?
New pastors often want to "make their mark" or "pursue a new direction" when they assume their responsibilities. This impulse almost always means that the new senior pastor has an ego that needs to be stroked. Unfortunately the succession model greatly reduces this stroking. The new senior pastor needs to be comfortable with the old senior pastor's often enhanced reputation as memories of problems fade while the new pastor gets mired in the muck of daily church life.
The new senior pastor also must rejoice that there will be a significant section of the church that prefers the former pastor's preaching, or his counseling, or his leadership style or some other characteristic of the former senior pastor. If the new senior pastor believes, "This is great! Now our church has more types of people that can minister. Some will resonate with my predecessor, some will resonate with me," then all will be well. But if the new senior pastor says "Oh oh! They like him better than me!" then trouble is sure to follow.
Is the senior pastor leaving on a high note?
If the former senior pastor has created significant problems in his church it will be very difficult to elevate him to "honoured statesman" status.  Rather, he will be viewed as a "hanger-on" and will have little real power to lead effectively.
---
Bethany Baptist Church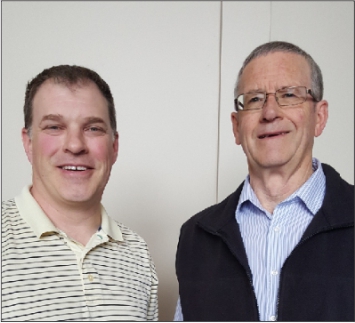 Dennis Burriss and Peter Erratt, who pastor Bethany Baptist Church in Red Deer, Alberta, share their perspectives on the process of succession planning. 
Peter: We were very intentional with our succession process to make it clear to everyone that we cared about the congregation of Bethany Baptist Church to take the proper time to plan the leadership transition well.  Pastor Dennis Burriss had been the senior pastor for over 20 years and in ministry for over 40 years.  I had been the assistant pastor for over 13 years and in ministry for 18 years in total. Working together at the same church for that length of time made our transition easier for each other, our leadership and our congregation.  Longevity of our tenure would definitely be a key to our healthy transition because we had the trust relationship with each other, with the church leadership and with the congregation to make the transition happen by consensus on those three levels.
As we developed our eight month succession plan we were careful to regularly communicate the process with the church leadership and then with our congregation.  We found that the more you communicate honestly, humbly and openly to everyone the less uncertain they would be about the succession.  The regular updates continued to build confidence and assurance with the congregation that the leadership had a plan for succession and we were taking the process seriously so as to not allow church mission to be hindered.
There is no one right way to implement a pastoral succession plan.  After much prayer, honest and open dialogue, Pastor Dennis and I were confident that to best steward the congregation of Bethany was to make sure that there was no leadership uncertainty.  Pastor Dennis and I are grateful for the wise counsel we received and treasured the prayers of those who took special interest in our leadership succession journey.  We are still working together at Bethany in our new roles and are trusting the Lord for His leading and equipping every day! 
Dennis: When a lead pastor resigns from his position in the local church, all the other staff seem to go on hold until their positions are secured.  This tends to put the church ministries in slow mode.  Those who remain, await a decision as to how their ministries will fall out.  The church then begins the pastoral search process that may be a lengthy search and disrupt this local ministry.
With a succession occurring, there is no search for a lead pastor and there are no immediate resignations required of other associated staff.  The result is a smoother transition of responsibilities from one pastor to another and the church ministries can continue with very little disturbance or disruption.
We found that succession allowed one of the pastors to continue upgrading his education with the least possible interruption.  The other pastor could carry part of his responsibilities while he eased into the new position.  This also allows time for pastoral job descriptions to be redesigned and updated by the elders for both pastors in their new roles as they developed.
The church leaders, ministries, and people, all have time to make necessary adjustments to the new leadership and allow for a smooth succession throughout the whole ministry of the church.  And the pastors also have time to adjust as they assume new responsibilities.  During this time of adjustment, the overall ministry can keep moving forward and it provides time for an assessment of what leadership is needed for the coming years. 
Peter: Our succession plan began with an assignment I was given for a class on leadership through Northwest Baptist Seminary.  The assignment was to develop a succession plan for the ministry I was currently serving in.  What I didn't know was that Pastor Dennis was already praying and thinking about how to step down as Senior Pastor and was waiting for God's leading and direction.  After I presented the idea of working on this assignment together with Pastor Dennis, he revealed to me that he was considering stepping down as Senior Pastor and was waiting on God's timing to do so.  It was at this point that we saw the Lord providing opportunity and direction through this seminary assignment and we felt confident that we should continue and use what we learn as our guideline for succession.  Our desire to honour the Lord in our succession plan pushed us to do our due diligence in our prayers, discussions, research, preparation, planning and then implementation of the succession process.  Both Pastor Dennis and myself are humbled and thankful for how the Lord has worked in and through our leadership together.