Jump Start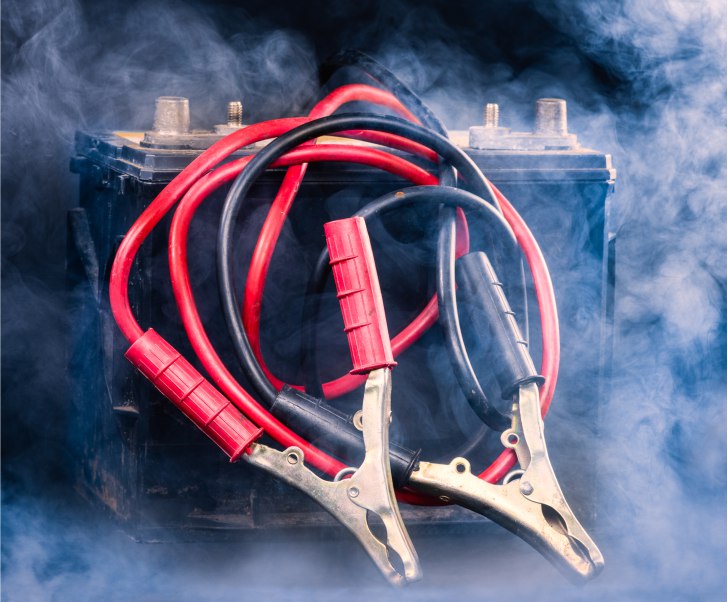 The Background
Eastern Quebec refers to three administrative regions on the east side of the province: Lower Saint Lawrence, Gaspesie and Magdalen Islands, and the North Shore. Like the rest of the province, Catholicism has had a "religious monopoly" among French people in Quebec. Since the '70s, missionaries from different denominations have evangelised and worked to plant some churches in the area. As a result of the perseverant pioneer effort and that of the leaders who followed them, we now have nine Fellowship Churches.

The Current Situation
Eastern Quebec is immense, covering 279,000 km2 with a population of nearly 400,000 people. It is divided into nineteen administrative counties, of which only eight have a Fellowship church. Including other denominations, the number of evangelicals is around 0.3%. These numbers speak for themselves. Eastern Quebec is still a major mission field. Many people have no evangelical testimony closer than a one- to two-hour drive away.

There are several great challenges that we face in Eastern Quebec. One is the physical distance between churches that can easily produce isolation for their leaders. They are also a significant distance from the largest cities in the province, especially Montreal, where the most resources are located. As well it is harder to "recruit" new leaders to locate in the region rather than in urban locations. We estimate that we will need 12-15 new workers in the years to come to fill the gap created when some of our present pastors retire and to plant new churches in the counties without one. We need to pray and work with these realities in mind. The harvest is plentiful, but the workers are few. Prayer and commitment are the keys to success.

We thank the Lord for all He has done in Eastern Quebec over the past 40 years. We are also convinced that we seriously need to work on encouraging, informing, recruiting, and networking, so that what has been done will remain, and even increase.
 
The Future Hope
As a church movement in Quebec, we have come to the conclusion that it is strategic to support at least one "Antioch Church" to achieve the goal of not solely keeping what already exists, but also working on stimulating the expansion of our movement in Eastern Quebec. La Rivière Church in Rivière-du-Loup is in a good position to become one of these "Antioch" churches, because of its geographic location and its strong and experienced leadership team made up of Hugo Éthier and Robert Bonenfant. They work together to build the La Rivière Church so that it will bear much more fruit for the benefit of Eastern Quebec.
    
Another fact opens the way to even greater dreams for God's glory. The Rivière-du-Loup church is also "at the door" of the Maritime provinces, so that this Church could also become a resource for the francophones loving and ministering even farther east of Quebec.
    
The challenge is great, just as the territory, but our God is greater.
The Challenge
The vision for Eastern Quebec proposes that our Fellowship of churches support a regional missionary who would work on regional development and serve as a link between Eastern Quebec and the other churches of "la Belle Province" as well as those in the rest of our great country.

Hugo Éthier, current church planter at La Rivière Baptist Church in Rivière-du-Loup, has been the regional coordinator for Eastern Quebec is the proposed missionary candidate to work on the development of the Eastern Quebec Vision.

The town of Rivière-du-Loup is in essence the gateway to this whole region and La Rivière Baptist Church is the closest Fellowship church to Montreal. In 2005, the church was planted with the vision of becoming a regional centre modeled after the church in Antioch; a vision that would include contributing to the call and training of the 15-20 workers needed to meet the challenges of this region over the next 10 years. Robert Bonenfant, the part-time executive pastor at La Rivière Baptist Church, is presently helping Hugo Éthier work towards this vision and is therefore an important second lead in the development of this vision.

In order for this Eastern Quebec vision to develop, with Rivière-du-Loup as a strategic hub, we are looking for churches and individuals who desire to become partners with us in order to support Hugo Éthier for two days per week and Robert Bonenfant for one day per week, freeing them up to begin developing this Eastern Quebec vision. Beginning in January 2016, the challenge is to raise up an army of prayer supporters as well as seven partners to meet the financial challenge of $30,000 per year for the next seven years.