Come on! Let's Shake the World!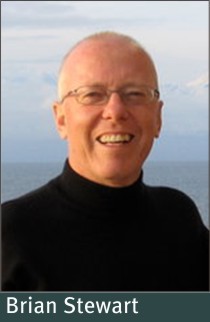 The Fellowship's 24-7 Prayer Initiative
The Hebrews have a saying: "God is not a kindly old uncle. He's an earthquake." Whenever we give our time and passion to prayer and mission an earthquake of God's presence is born. Earthquakes shake the core of the earth; prayer shakes the core of our innermost being.
In Acts 4 we are told, "Peter and John went back to their own people and reported all that the chief priests and the elders had said to them. When they heard this, they raised their voices together in prayer to God… After they prayed, the place where they were meeting was shaken. And they were all filled with the Holy Spirit and spoke the word of God boldly" (Acts 4:23-31).
This coming year we as a Fellowship have the opportunity to be used by God to shake the world by seeking him in prayer 24 hours a day for 365 days.
From January 1 to December 31, 2011, all of our Fellowship churches across Canada and our international missionaries are invited to be part of this year of prayer. We are hoping that as many churches as possible will be involved by taking one week and committing to pray 24 hours a day for that one week period.
You might be asking why 24-7 Prayer?
Continual prayer is biblical. The early church constantly met for prayer. In Acts 1:14, we read that the believers "all joined together constantly in prayer…."
I want to introduce you to my new favourite word—the Greek word homothumadon. Go ahead and say it to yourself; you will be glad you did, homothumadon. It is translated in verse 14 as 'they all joined together,' or 'they all came together with one mind' or 'they came together in one accord.' No one English word really captures homothumadon.
This word comes from two different words: homo, which mean together and in unison, and thumos that means 'to rush along' or 'to experience a rushing emotion.' It is used to describe a crowd of people rushing when they are really excited about what they are doing. It can either be negative or positive, but it is a strong passionate rush of emotion.
In the book of Acts, Luke is saying that the believers passionately joined together in prayer. Constant prayer is a biblical concept.
Throughout history God has used people coming together constantly in prayer to change the course of events. In the early 1700s a small group of Moravians fled Eastern Europe because of religious persecution. They settled in Germany on the estate of Count Ludwig Von Zinzendorf.
This group of 300 Moravians began to fight among themselves. Count Zinzendorf encouraged them to pray instead of bickering. The Holy Spirit broke in, and a prayer meeting started that kept going, going and going for 100 years. This small community became a worldwide missions movement hardly surpassed in church history.
Leslie Tarr wrote about these Moravians in an article for Christianity Today called, "A Prayer Meeting that Lasted 100 Years." In the article he says:
FACT: The Moravian Community of Herrnhut in Saxony, in 1727, commenced a round-the-clock "prayer watch" that continued nonstop for over a hundred years.

FACT: By 1791, 65 years after commencement of that prayer vigil, the small Moravian community had sent 300 missionaries to the ends of the earth.

Could it be that there is some relationship between those two facts? Is fervent intercession a basic component in world evangelization? The answer to both questions is surely an unqualified "yes" (Christianity Today, January 1, 1982).
What about you? What about your church? What about our Fellowship across Canada and around the world?
We are looking for Fellowship churches across Canada and our international missionaries to take one week and to commit to pray 24 hours a day for that one-week period.
If you would like to sign up or if you would like more information contact either Brian Stewart, brian@parkland.org or Dan Shurr dshurr@fellowship.ca.
For helpful resources visit www.fellowship.ca.
Come on! Let's be used by God to change the world!
Brian Stewart is the lead pastor at Parkland Fellowship in Surrey, BC. He has worked closely with the National office to organize the 24-7 Prayer Initiative.