The West Coast: Plan, Build, Minister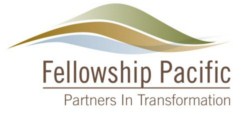 Fellowship Pacific is a region comprised of 4.6 million people from a wide range of ethnic backgrounds. We anticipate that there will be continued growth through immigration in the next number of decades. Each of these different immigrant groups carry with them a different religious heritage, all of which contributes to the unique west coast experience. It also creates tremendous challenges for sharing the gospel of Jesus Christ.
Plannning
In order to more effectively reach our region with the good news of Jesus, Fellowship Pacific has embarked on a proactive plan to build our capacity to help local churches do their ministries well. We have renewed our focus on and commitment to the local church as the primary tool by which people will be reached with the gospel and discipled. The Fellowship Pacific board has initiated "Partnership 2016" as a specific way of enhancing interdependent ministry between all churches, partnering Fellowship agencies and ministries. This plan defines exactly what kind of support churches should expect from Fellowship Pacific ministries, and also the exact nature of each church's commitment to the process.
Building
As part of our forward motion, the Region has also recently purchased some commercial property and is engaging in an extensive renovation project in order to have a physical ministry centre that will enhance our ability to serve churches well. This new location at 9111 Church Street in Fort Langley should be ready for occupancy sometime in September. It will allow us to hold our own training sessions as well as provide a location for off-site meetings and gatherings for our constituent churches.
Ministering
Along with these steps of planning and building, Fellowship Pacific continues to directly involve ourselves in ministry. We are excitedly directing a ministry to Migrant workers which has resulted in over one hundred men coming to Christ in the past year. As well, the Region is partnering with Fellowship International to plant churches and train leaders in the Philippines.
Another new and exciting joint-venture with Fellowship International is beginning in Vancouver, where a returning Fellowship missionary will be enhancing the ministry of one of our local churches to new immigrants in the city. This missionary will also be helping us to cross other cultural boundaries in the region.
Please Pray
Fellowship Pacific is moving forward on many fronts and in many ways. While the administration and processing of these initiatives is important, it is not even close to the significance of seeing these programs reap Kingdom benefits through the transformation of people who encounter our Lord Jesus Christ. Please pray that our actions and choices would bring results for eternity, not merely for the short term.
About David Horita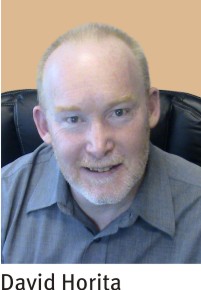 David Horita is Regional Director in Fellowship Pacific, which includes British Columbia and the Yukon Territory. He has been in this role for over four years after completing an eighteen year pastorate in a church plant in Surrey, British Columbia. David did his undergraduate work at the University of Victoria, a Master of Divinity at Trinity Evangelical Divinity School, and completed his Doctor of Ministry at Bakke Graduate School in Seattle, Washington. He has been married since 1983, and has three sons currently enrolled in the Faculty of Engineering at Simon Fraser University.