Acting Justly, Walking Humbly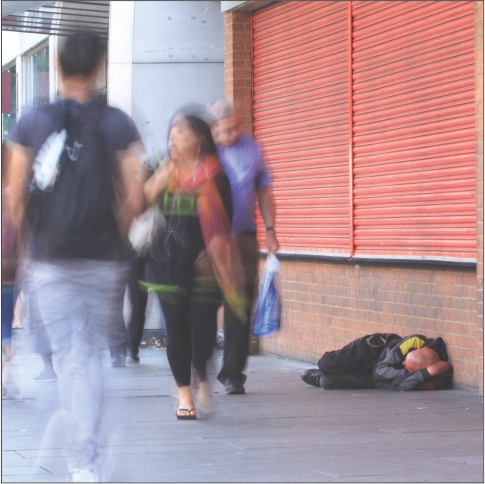 Brant L. Myers' work Walking with the Poor attempts to integrate social work with theology and evangelism in a holistic fashion. Myers does not call evangelicals away from the presentation of the Good News — instead he argues for a more comprehensive consideration of how such Good News should be lived out as part of the new Kingdom of Jesus.
In developing a biblical and theological understanding of poverty, Myers suggests that poverty, "is about relationships that don't work, that isolate, that abandon or devalue" . He agrees with Jayakumar Christian that the identity of the poor are marred in three ways: they are excluded as actors and subjected to a narrative of "damaged goods"; they internalize and define themselves by their exposure to "suffering, deception and exclusion", which is "the deepest and most profound expression of poverty"; and their hope is eradicated. Myers goes on to discuss Christian's concept of a "web of lies" that distorts the identity of the poor and thus binds them in poverty.
The implication is that transformational development works towards destroying the web of lies and establishes the poor in relationships that affirm their identity as humans created in the image of God. The primary paradigm that guides believers in pursuing this goal is the cross of Christ, which is the "center of the story" . Myers uses a Christus Victor metaphor of the cross to emphasize that Christ "disarmed the powers and authorities making a public spectacle of them" (Col. 2.15). Because the cross declares that we are "good, fallen and redeemable" all at the same time, transformational development declares the Good News of "both personal and corporate liberation and redirection towards God."
Myers describes the goals of transformation , which can be summarized as the recovery of true identity and vocation (a right conviction of one's self in the world) and just and peaceful relationships (a healthy view of self in relationship with others). With respect to identity, the poor believe that they are made in the image of God, while the non-poor lay down the "god-complexes" and realize that they are not the saviours. With respect to vocation, the poor believe that they have gifts to contribute in order to be productive stewards of God's creation, while the non-poor use their gifts to share, not control, and have a posture of servants, not masters.
In developing the case for a holistic view of poverty, Myers provides the groundwork that guides transformational development. Because poverty is fundamentally relational , transformational development will work to correct the marred identities and distorted vocations. Because poverty is fundamentally spiritual , Christian transformational development will address the "root of deception, distortion and domination," which is the sin of turning away from God. The obvious implication is that there "can be no practice of transformational development that is Christian unless somewhere, in some form, people are hearing the good news of the Gospel and are being given a chance to respond".
[1] Kraft, CH 1996. Anthropology for Christian Witness. Maryknoll: Orbis. p. 376.
[1] Travis, JJ & Talman, H 2015. Understanding Insider Movements: Disciples of Jesus Within Diverse Religious Communities. Pasadena: William Carey Lib.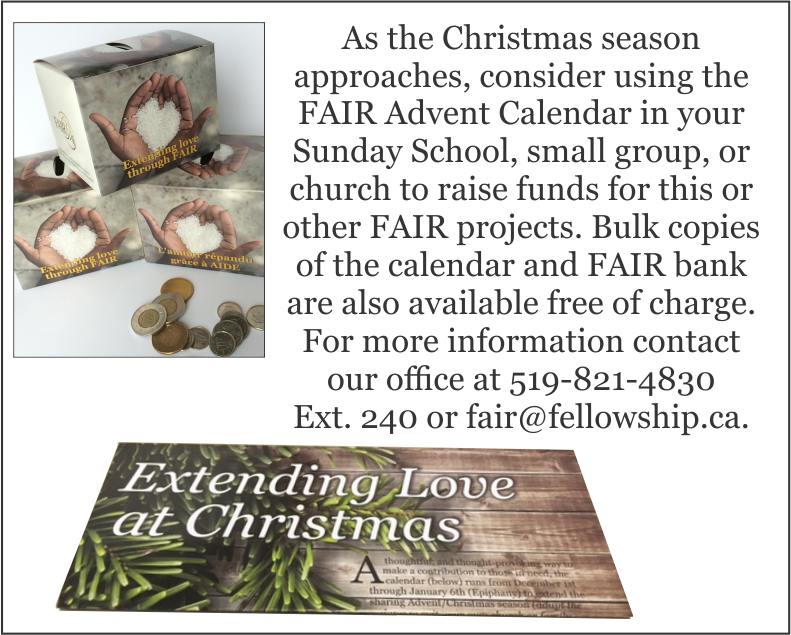 [1] A brief description of the controversy can be found in Naylor, M 2016. "Consequences of the Divine Familial Terms controversy in Bible Translation: A Neglected Voice Speaks Out" in Controversies in Mission: Theology, People, and Practice of Mission in the 21st Century, Scheuermann & Smither (Eds), Pasadena: William Carey Lib.
[1] Schreiter, RJ 1985. Constructing Local Theologies. Maryknoll: Orbis.
[1] Myers, Bryant L. 2011. Walking with the Poor: Principles and
Practices of Transformational Development. Maryknoll, NY: Orbis Books, p 75.
[1] Ibid., p 127 ff.
[1] Ibid., p 128.
[1] Ibid., p 72-76.
[1] Ibid., p 177 ff.
[1] Ibid., fig. 4-16, p. 144.
[1] Ibid., p 144-145.
[1] Ibid., p 145.
— Rev. Dan Shurr is the Director of FAIR (Fellowship Aid and International Relief). This material was developed by Mark Naylor and Dan Shurr as part of a leadership module for Fellowship International missionaries working on FAIR projects.
Save