Neighbours at our Doorstep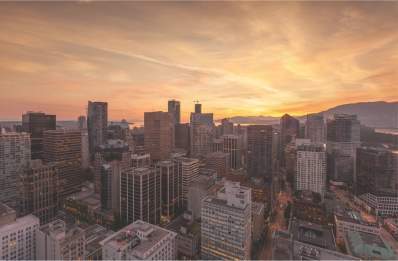 "Sola Scriptura!" That was the rallying cry of the Protestant Reformation, meaning "Scripture alone!" Central to the teachings of the Reformation was the importance of God's Word as the ultimate authority in Christian faith and life. Today, as we cross cultural boundaries to reach new immigrants and refugees living among us, God's Word still retains the ultimate authority and acts as a bridge across all cultures, uniting people in the truth of the Gospel. Reaching "the nations" has never been so easy for us — they are in our own neighbourhoods!
A story that I have told often is that of a woman from an Islamic background who gave her life to Christ after a discussion prompted by my East African watch strap. She has soldiered on through many personal challenges, constantly inviting people to our church. She's a gatekeeper to a whole community that we have no connection with. Last December she invited a woman to our Christmas banquet who I subsequently met with to discuss some challenges she faced as a single mom to two teenage children. I listened, prayed with her, and offered her a Bible. Eight months later she called enquiring about baptism. I had totally forgotten about her until I realized her number was still in my contacts list. When we met again, I heard the amazing account of how she had reached for her Bible during each challenge and found victory through Scripture. After a particularly difficult episode, she yielded completely to God and said she would return to the church where she got the Bible. A few days later He shocked her by saying that not only would she go to church, she would take her children and would be baptized.
A few weeks ago we had a special Circle of Nations service. The same former Muslim woman mentioned above invited another one of her neighbours to attend. In the midst of all the newcomers, her neighbour admitted that she didn't feel welcomed. However, she returned the next week and received both a heartier welcome and a Bible. Last Sunday, she came again with her Bible highlighted and filled with questions — and when presented with the Gospel, she readily agreed!
An almost identical story of the power of God's Word involves a recent asylum-seeker whom I befriended and shared the Gospel with through a YouTube video in his heart-language. He left with a Bible and within two weeks had given his life to Christ. He was baptized at the same time as the woman to whom God had spoken about baptism.
"Sola Scriptura!" Amen and amen from the streets of East Vancouver.
— Mark Buhler is a Fellowship International missionary based out of Faith Fellowship Baptist Church in Vancouver, BC. Mark mentors young men in developing cross-cultural ministry skills.