Meet Yehzekiel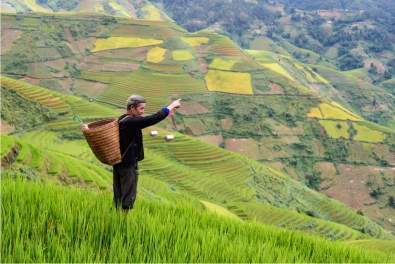 Fellowship International's LeadersFor ministry is on the frontlines of mission work around the world. Teams of Canadian pastors trained in our learning paradigm are serving in the combat zones of mission work. We have learned that new frontiers and under-trained leadership in already reached-centers have a common need: an answer to the question of how to grow the church under Christ's authority.
LeadersFor is meeting this need — we are helping to make the difference between a languishing church and one prepared to expand its reach. Fellowship International has developed its own materials which are being used free of charge in the areas we have partnered with.
Church leadership development is the epicenter of need in churches around the globe. The statistics are alarming: 1,000 new pastors are appointed daily, and 90% have no formal training for the work (Joshua Project). The majority of newly-appointed pastors have transformed hearts, but unskilled hands for their calling. LeadersFor uses mentored outcomes and a Socratic discussion method to change the paradigm. Confidence in God's Word grows along with the skills to read, teach, and train others in Scripture. This method is like matches lighting fire to dry wood: the outcome is proven. Leaders in places like Honduras have successfully trained up to four generations and counting using our program. In the Philippines, new cohorts of leaders are already passing down the materials to a new generation of leaders who are being trained to train others.
A place that desperately needs LeadersFor's training is Indonesia, where a man named Yehzekiel is trying to make the program accessible to local ministry workers. Yehzekiel, known locally as Zeke, is the head of the Missions department of the Convention of Indonesian Baptist Churches (KGBI), which is similar to The Fellowship here in Canada. Zeke and his team are responsible for extending the missions' works across Indonesia and beyond. They've been doing this work mainly through contextual evangelism, particularly to Muslims in targeted populations. Recently, they started to expand evangelism efforts to other provinces of Indonesia. In the last three years they have even been sending people to some neighbouring countries to evangelize.
LeadersFor-learning cohorts were designed to meet the challenges that the KGBI churches face as the Gospel expands into more island provinces. Often new churches in the KGBI are being planted without trained leaders. The churches themselves have been crying out to the Lord and to their Association leaders for help. The answer is for leaders to be trained where they live. Without this kind of training, new and existing churches are at risk of becoming nominal in faith and practice. KGBI has identified this need among their churches and has invited us to help them train local leaders who, in turn, can train others.
The design of LeadersFor is to meet the need for trained leaders in local churches. Leaders are given tools to acquire Biblical knowledge and understanding so that they can serve their people. As leaders become confident, they are able to teach their people to be strong in their faith and to share the Gospel with their communities. An added benefit in this model is that some key leaders will be identified to go on for further training at one of the two seminaries that the KGBI churches have established.
LeadersFor is making a difference in places like this across the world. To learn more about our LeadersFor ministry, visit www.fellowship.ca/LeadersFor.
— Dave Marttunen is Director of Fellowship International, and Hanibal Muhtar is International Coordinator for LeadersFor.