Église Baptiste Évangélique Montréal-Nord (Montreal), QC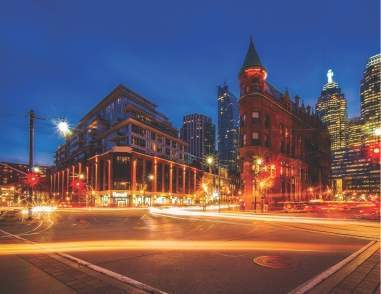 As a pastor's wife for the last 11 years as well as a pastor's kid while growing up (and all the time in between those two stages in my life), our Lord's truths regarding our multicultural reality have been a guiding light for me.
Leviticus 19:34 says: "The stranger who dwells among you shall be to you as one born among you, and you shall love him as yourself…"
In the New Testament, Jesus reiterates this truth and says: "You shall love your neighbour as yourself" (Matthew 19:19).
Loving everyone that the Lord sends through our church's doors seems to put action to our words when we pray, "Your Will be done on earth as it is in Heaven". What a privilege and joy it is to serve and love our brothers and sisters, as well as visitors who do not yet know the Lord. Whether it be by learning just a few words in their language to welcome them on Sundays, finding them furniture and household items, or taking them shopping at the local grocery store, love is surely the best way to embrace our multicultural reality.
How wonderful it has been to observe and appreciate as our church leadership has sought to reflect the various cultures represented in the congregation within the very make-up of our eldership, as well as in the nature of our Sunday morning worship.
What a joy it is for us that the Lord has brought the mission field to our doorstep! No need to book a flight to reach the nations; God has brought the nations to us. We surely do not want to miss this golden opportunity to embrace our multicultural reality. "Here am I. Send me!"
—Jackie (Frey) Charpentier is a member of Église Baptiste Évangélique Montréal-Nord (Laval), where her husband Robert is pastor.