7 x 7 = 1: An Update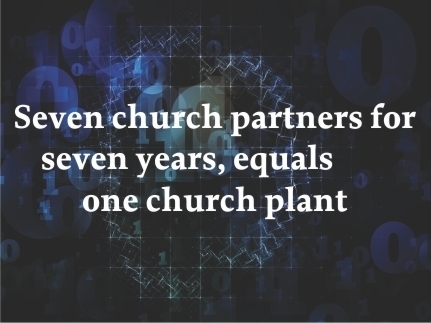 Since the inception of the Fellowship, English churches across Canada have recognized francophone Canada as one of their God-given mission fields just next door. Through their missionary efforts, a francophone movement of Fellowship churches was born which today, numbering around 80 congregations, is ably led by the francophone leadership of the Fellowship French Region (AÉBÉQ). This mature movement exists within a mission field in which the number of evangelicals is under 1%, thus still justifying our continuing assistance — but in a different form.
Since the beginning of 2015, the Fellowship has been encouraging partnerships between English churches from across Canada and French reproducing congregations, their church planting projects, or specific francophone regions with sparse Gospel presence. In the last three years, seventy-five church partnerships have been established: Bramalea with Terrebonne-Mascouche; Forward, Cambridge, ON with St Jérôme; Stoneridge, Lower Sackville, NS with St Léonard; Fort Saskatchewan, AB with Oasis, Deux Montagnes; and First, Timmins, ON with the Abitibi Regional Project, just to name a few.
What do these partnerships look like in real life? Terrebonne-Mascouche sent their youth down to Brampton, ON to interact with the youth at Bramalea on their own turf. Ecclesia, St Jérôme bought an old theatre in the heart of their mission field. Partners provided teams of volunteer workers to help with the renovations. For several years now, francophone church plants have been inviting their respective communities to join them in showing acts of kindness to their neighbours. Teams from partner churches needed to learn little French to participate in these initiatives and yet leave a significant and lasting impression. New and creative ways to express these partnerships are left to the imagination of those involved in these cross-cultural but not too distant relationships.
— Terry Cuthbert is Francophone Mobilizer Coordinator.