SMT: Fellowship Communications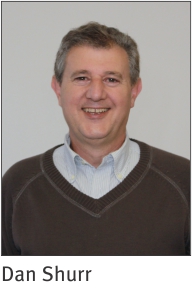 The Fellowship Communications Department has the important responsibility of prayer raising, fund raising and people raising. I became part of this team in August of 2009.
I grew up in Boston, ON, where I became a follower of Jesus and was baptized. I attended Ontario Bible College (Tyndale) in Toronto and have been a pastor in Fellowship churches in Ontario for 30 years. Willow Creek Baptist near Barrie was a church plant that my family and I started along with five families. I have also pastored at City Centre Baptist in Mississauga. My wife Karen and I have three grown children.
In August of 2009, I was asked to join the Fellowship's national office staff as the associate director of the Communications Department. I worked alongside Dave Dobson who was director at that time. In May of this year, Dave Dobson was appointed as Director of Fellowship Ministries, and I was appointed as Director of the Communications team.
The members of my team are: Wendy MacDonell, Media Coordinator; Dave Chapman, Fund Raising Coordinator; and Thomas Hopkins, Operations Manager.
Our team has been responsible for the following key areas:
Fund Raising– for Key Fellowship Leaders and Missionaries
This year, Dave Chapman has raised funds for Project 2011 – Operation Kick Start. Not only have our Fellowship Churches given to this project but an army of individuals with a passion to see churches planted across our country has emerged!
Missionaries like Apollo and Lois Midigo were given the "green light" to proceed to the Democratic Republic of Congo, Africa. Again, Dave Chapman was used by God to be in touch with churches and individuals who desired to support the Midigo's ministry in Africa. Seven key national staff were selected by Dave's team to assist them in an ongoing effort to see their support needs met.
Prayer Raising– for Nurturing Prayer across our Regions
Pastor Brian Stewart assisted me in organizing and launching The Fellowship's 24-7 Prayer Initiative for 2011. (See Brian Stewart's prayer update in this edition of Thrive.)
Vision Raising– for Sharing the Stories of The Fellowship
We communicate via website (www.fellowship.ca and www.thrive-magazine.ca), printed material, National Projects and Fellowship Radio.
Wendy MacDonell our Media Coordinator has taken on a number of huge extra projects this year. Two in particular are: The Fellowship website overhaul and The Evangelical Baptist magazine's transition to primarily an online magazine, Thrive – the EB online. In addition, Wendy manages the routine printing and promotional needs of each department as well as the promotion of our National Projects.
Fellowship Radio is a weekly online radio program. Gary Carter is my co-host, and together we discuss relevant topics and welcome guests that assist and encourage pastors (visit http://www.blogtalkradio.com/fellowshipnetworks).
People Raising – for the Recruitment of Potential Missionaries
I am happy to work alongside the Fellowship International staff in the area of recruitment. This includes time spent working with Chris Middleton and Short Term Ministry Connexions, Dan Baetz (Director of Fellowship International) and career missionaries. Forty-five percent of my time is given to Fellowship International for this endeavour.
I am privileged to serve on the Fellowship Communications team at our national office. I am eager to serve you in any way that I can!