Wednesday @ 11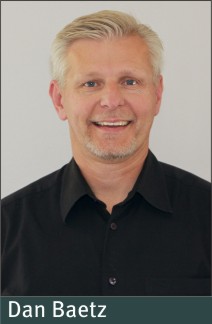 Trivia Question: Where is the largest congregation in the world?
Answer: Seoul, South Korea. In 2007 there were 836,000 attendees. Eleven of the world's twelve largest congregations are Korean.
I have heard so much about this church (from all sides) that I decided, while I was in the region, to see for myself, and I recently attended a service. Their main sanctuary seats 26,000 people, with overflow in nearby venues. It was more akin to going to an NHL game in Canada than a church building (minus the National Anthem and the 'booing'). With no seats available on the main floor, I had to climb up and up and up into the balcony where I finally found the one remaining seat in the 'nosebleed' section. It was Wednesday morning @ 11.
Some elements of the service caught me by surprise—it was quite interactive with lots of laughter. The faces of the people reflected profound engagement during the worship and prayer times. The Friday all night prayer meetings at Prayer Mountain, a site dedicated to concentrated fasting and prayer (with hourly shuttle buses starting at 7:00 a.m.), had prepared hearts for their service.
The omnipresent traffic police after the service reminded me of the only other time I didn't mind being in a traffic jam, the Los Angeles Billy Graham Crusade in 1985. And, this day wasn't even Sunday – but Wednesday @ 11.
After having just visited our missionaries who are courageously and effectively serving in a country hostile to the gospel, my visit to Korea forced me to ask some questions.
What would it take for that resistant country to turn to Christ? Why did God choose to work sovereignly in Korea, that had suffered from two centuries of failed attempts to bring Christianity there, to becoming 29.2 % of the population (2005 census)? Would we have long stopped working there by saying it was `too resistant'? Could a similar transformation happen with the 16,000 plus Unreached People Groups in the world? What about Canada? If concerted prayer is such a key for the Korean church and in any 'move of God,' could we see God increasingly transform us into a "Praying Fellowship?"
I had more questions than answers from that service on Wednesday @ 11!
Richard and Brenda Flemming serve as our Fellowship missionaries in Congo, Africa, where they are training the church to be a 'sending' body to their unreached provinces and beyond. Richard and I were invited to participate at an 8:30 a.m. Sunday service. Walking into the church building at 8:15 a.m., I saw a sight indelibly engraved in my memory. Hundreds of people were on their knees, crying out to their only Hope. Later, at the tail end of a most memorable service of encountering God, I was asked to kneel down behind the communion table. The congregation joined in unison with the Assistant Pastor as he prayed for me for what seemed to be ten minutes. I received answers to long term prayers and 'fresh oil' from God's throne.

Fellowship International is committed to being our Fellowship churches' "Gateway to the Nations" in order to accomplish the unfinished task of the Great Commission. Increased strategic prayer intercession across Canada is critical like never before in the many resistant cultures in which we work. We want to see new workers thrust into the harvest field, for our missionaries to have new 'open doors' to proclaim the gospel and to see us synergistically partner with our Regions and churches for a renewed passion for world evangelization. The good news is that God responds to his people - wherever and whenever they pray. And, it doesn't have to be in Seoul, Korea on Wednesday @ 11.
Dan Baetz is the director of Fellowship International. For more information visit www.fellowship.ca and follow the links for Fellowship International.