Church by the Canal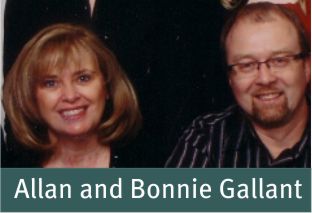 In 2009, I knew that God was going to do something different in my life—something that would change the direction for me and my family in a "big" way. Up to this point I was tracking along in a very comfortable mode of ministry. I was the Spiritual Director at West Highland Baptist Church in Hamilton; I was there for almost 10 years and I thought ministry there would be forever, but that wasn't what God had in mind.
God's plan was very different than what I thought or I even had planned for. Early in 2009 I began to feel unsettled and began to explore the possibility of another church ministry, but no doors were opening for me. I then began to think through and pray about the possibility of church planting; this thought wasn't new. Years ago I heard a whisper from God regarding that of church planting, but I put it aside because my family was young, and I needed more experience in ministry.
Well the time became right, and after much prayer and consultation by others I trusted in ministry, my wife and I began to journey down the church planting road. In April 2010 we began a new chapter in ministry and became official church planters with FEB Central. Our place of ministry became Thorold, Ontario.
In early spring of 2010, Church by the Canal was born. Only a handful of people were part of the team, but we were committed to seeing a church begin. After prayer, planning meetings and much leg work, this handful of committed people along with my wife, family and I launched our first official Sunday service on 10-24-10, October 24th, 2010. What a great start to our launch-we saw 101 people attend; many were friends that came to encourage us, but there were also a number there from the community that came to check us out.
From that handful of people almost one year ago to present we are now averaging over 50 people each Sunday, and we are projecting that by early fall we will be over 70.
Thorold is a University City, and this year 18,000 students are attending Brock. Part of our vision is to connect with students, so we have worked really hard at building strong relationships with a number of students, and it looks like we will see 20-30 students attend this year.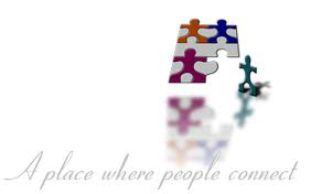 Church by the Canal is not unique but we have intentionally placed in its DNA much space for connection and community to happen. If you come on a Sunday you will notice that our room is set up in such a way that people can get to know each other. We work really hard at making sure new people feel embraced and valued when they visit The Canal; we strive to make it a place where everyone gets to know your name. That is big for the students who come!
God has been growing this church; we have seen a number of un-churched people visit; some actually attend regularly now. We have seen a number of young families with children come; we work hard at providing good care for their children. Since the beginning of 2011 we have seen 4 people baptized and more are talking to me about it. Every week it seems like we have visitors, some from the community and some just passing through, but as we grow we are being challenged in some areas, and one of those areas is that our location is getting too small. This is really a matter for prayer.
Our mission is simple, we want to "connect with people in relationships so they will respond to the good news of Jesus." Our vision is simple, we want to "connect with young families and students . . . so they will encounter God, embrace each other and engage in their world."
If you are interested in learning more about Church by the Canal please visit our website at www.churchbythecanal.ca