Working Together for the Future
JBEQ and STM Connexion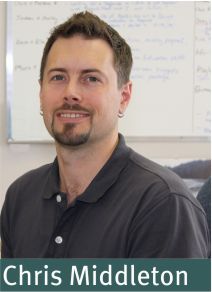 When we started the conversation over a year ago I don't think any of us knew how it was going to look and really how it was going to work. Standing on the other side of this pilot project between JBEQ (Evangelical Baptist Youth in Quebec) and Fellowship International's STM Connexion program, I'm excited at how it has all come together.
Initially there was a concern voiced from the AÉBÉQ office to bring missions more to the forefront in the Quebec region. That discussion led to further conversations on how we might expose more young people in Quebec to the needs and opportunities in cross-cultural ministry (especially outside of Canada). From that we began to have conversations with the leaders of JBEQ about the possibility of connecting ministry minded young adults, who had already spent a summer serving with JBEQ in Quebec, to Fellowship missionaries either in Francophone settings or where a Francophone team could connect with a French-speaking Fellowship International missionary. It was exciting to be part of those discussions and the planning that came out of them.
In October of 2010 I attended the fall rally for JBEQ, and we officially launched our idea of JBEQ Outremer (JBEQ Overseas). Opportunities to serve in the Congo, in France and in Poland were presented to the students for summer, 2011. There was a lot of preparation still to do and things to work out, but persevering together we saw nine individuals apply to serve overseas in a JBEQ team with Fellowship International.
In June of this year we met most of these individuals at the AÉBÉQ office in Montreal for an intensive three days of preparation and training for their cross-cultural ministry experiences. Three of these individuals formed a team that was heading to France and would be joined by two more team members (one in Paris and one in Marseille). Three more formed a team heading to the Congo and one young woman would work with the Jutras in Poland in their ministry to children and families through summer camps.
It was a great time to connect with these students and leaders, to talk together about what it means to cross cultural barriers as servants and to dig into the issues, opportunities and training connected to each of the team's ministry and cultural setting.
I personally enjoyed all of the student's openness and willingness to learn as well as our times meditating on Scripture and praying together for one another, the missionaries and the people each of the teams would be connecting with over the summer. As the summer draws to a close all of our JBEQ Outremer students have gone and returned and are now in the midst of processing their time serving with our Fellowship International missionaries.
As I wait the return of all of their evaluations I've had the chance to chat a bit with some of them and to hear from our missionaries. It is so encouraging to hear missionaries say how impressed they and the nationals they work with were of the character and spiritual quality of the JBEQ students. To know these teams encouraged their hosts and enhanced the work of the Gospel that is ongoing in these countries is such a blessing.
Also knowing the impact that these experiences have had on team members gives us hope for the work of seeing the next generation of missionaries from within our Fellowship raised up, prepared and sent out. We are looking forward to year two of this strategic partnership between JBEQ and Fellowship International's STM Connexion program. Our hope is to again offer three different ministry opportunities for returning JBEQ students to connect to what God is doing around the world. We pray that many more would catch a vision for being Christ's witnesses both in Quebec and to the ends of the earth.
For more information on the JBEQ Outremer opportunities for 2012 please contact Chris Middleton (STM Connextion Coordinator) cmiddleton@fellowship.ca or Jean-Pierre Gagne jpjgagne1@hotmail.com or check out the JBEQ website www.jbeq.qc.ca/.