On the Road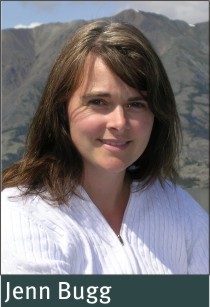 You may have noticed that the Thrive website has upgraded a little. We are pleased to offer the same great stories of our Fellowship, but we have added some new elements that we hope will foster greater community across our country.
When you finish reading this article, I encourage you to click on the "Fellowship Prayer" tab on the home page. There you will find current prayer requests from around our Fellowship. This section can be updated daily as you email in your requests. Check back often to learn of ways to pray for our Fellowship family.
Another exciting addition is our Community section. On the top of each page is a "Community" drop down tab. From there you can read Stories worth Sharing, news from the National office and stories from our Regions and churches.
In this issue, the news from the National office explains what is happening at Fellowship 48, the two-day ministry conference to be held in November.
The stories from our Regions contain exciting ministries in which our churches are involved. You will read of a soccer camp, an innovative ministry to a church plant and an outreach trip to Honduras.
Our Community pages will begin to read more like a blog that can be updated regularly as more stories, events and news are sent in by you. That's right. We need you to help make this community living and growing—a place of ideas and inspiration.
Please email me at eb@fellowship.ca.
In this edition of Thrive we have focused on church planting. Don't miss the exciting stories of the churches that were planted last year as well as the "Kick Start 2" article that details where we are headed this year.
And so as we are headed out "on the road" to some unfamiliar territory on our website and some new places for church plants, may we remember that, "The Lord gives his people strength, The Lord blesses them with peace" (Psalm 29:11).