God's Promises Ensure Hope
In this edition of our THRIVE/EB magazine, we thank God for His faithfulness in keeping His promises. At Fellowship 48, our National Convention, I encouraged you to memorize our theme verse for 2012:
"May the God of HOPE fill you with all joy and peace as you trust in Him, so that you may overflow with HOPE by the power of the Holy Spirit." Romans 15:13 (NIV)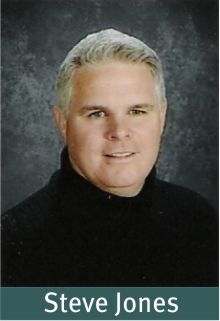 The common theme in our verse is "hope". We can go forty days without food, three days without water, six minutes without oxygen. But we can't go a single second without hope. We all need hope to cope. Where do we go to find the help and hope so necessary in life to cope? We go to Jesus.
Hope allows us to believe that Jesus will keep His promises. Romans 15:13 tells us that we will know "joy", "peace" and an "overflow of hope" if we "trust" Him. Psalm 52:9b (NIV) tells us "… in your Name I will hope, for your Name is good."
In Biblical times a name defined who you were. When God chose to reveal Himself He chose different names to describe His character. There is a PROMISE associated with each name that assures us of the provision of a benefit that will help us cope in life. We have every reason to be hopeful. God is going to complete His work in our lives and in our churches (Phil 1:6). That's a promise.
Romans 8:28 (NLT) says: "and we know that God causes everything to work together for the good of those who love God and are called according to His purpose for them."
This verse is not saying everything will work out the way I want. Romans 8:28 says: "… we know that God causes everything to work together for the good…." "We know" is not talking about a desire or wish or positive thinking. It is a certainty. Biblical hope is not mere optimism or a feeling that God might come through for us. Biblical hope is the certainty that something will turn out well even when all my senses tell me otherwise; that whatever is happening is all part of God's "good" purpose and plan for my life.
Nor does Romans 8:28 tell us that, "all things are good." God promises to bring "good" even out of bad. God is weaving a tapestry in our life. He uses some dark thread and some bright thread, some heavy yarn and some lighter yarn. When He looks down upon our lives, all the thread and yarn become a beautiful tapestry. However, look at the underside of the tapestry and it looks like a jumble that makes no sense at all. Which side are you focusing on? Who are you going to put your hope in? Let's put our trust and faith in Jesus and experience "overflowing hope".
In the following pages, you will read of the promises of our faithful God in personal lives and churches that are full of "joy", "peace" and "overflowing hope" (Romans 15:13). May 2012 be a year of tremendous hope for our movement of churches.