Standing Firmly on the Promises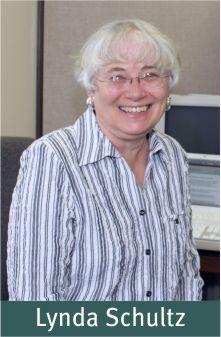 You may have noticed that the face you are looking at as you read this issue of THRIVE is not that of Jennifer Bugg. Jenn has faithfully edited the magazine for three years and her ministry has been greatly appreciated. After the last 2011 edition, Jenn tendered her resignation in order to return to her teaching career. We wish her well, and pray that her godly influence on the young lives under her care will reap eternal rewards. The Fellowship is now looking for a permanent editor and for a while you get to look at my face—but just for a while. And that's a promise!
Speaking of promises, someone once wrote: "Promises are like pie-crust, lightly made and easily broken." I guess that depends on who made the crust and who's behind the promise. My mother used to tell me stories about the threshing crews who went from farm to farm helping bring in the harvest. They could tell you which wife in the valley made the best pie. A few were like the "law of the Medes and the Persians," impossible to break!
We don't like unbreakable pie crusts but we are thankful for the unbreakable, unalterable promises of God. And that's what this edition of THRIVE is all about. Our President, Steve Jones, sets the tone in his editorial. We find God's faithfulness in the incredible story of Kienan Hebert. We discover the challenge of those not-so-pleasant promises through the eyes of some of our Fellowship International missionaries, and rejoice in the evidence of God's guarantees as we hear from our chaplains and church planters. We take a look at faithfulness in marriage. And in the end, we cling to the One of Whom it is written: "…he who promised is faithful" (Hebrews 10:23, NIV).
Lynda Schultz — lyndalee1@mac.com