The Tale of Three Children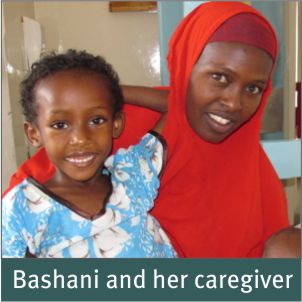 "Bashani" is six years old, a slightly-built Somali girl who lives at Kakuma refugee camp. She was born with an anorectal malformation, but the operations conducted on her in Somalia left her incontinent and with her anus displaced. Since arriving at BethanyKids in Kenya, she has had three reconstructive surgeries and is now doing well. The process will be completed within several months. Hani is so grateful, and though she speaks little English or Swahili, she can, and does, say "thank you."
"Abdi" is a four-year-old Somali refugee. He has a large, and growing, mass on his back that has been defying diagnosis. BethanyKids has consulted international experts in an effort to try to find a cause and a cure. Since his arrival, Abdi has had several surgeries to débride the wounds and is no longer having fevers. He is also eating and beginning to show signs of recovering his strength. Skin grafts still have to be done, but progress is being made.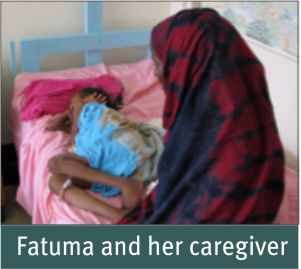 "Fatuma" had severe kidney stones that have irreparably damaged her kidneys. This eight-year-old will need dialysis or a kidney transplant, something not available to refugees until they are resettled. She is at risk of full-blown kidney failure and imminent death. We are praying that God will heal her.
These three children represent thousands of refugees from Somalia who have found shelter in the Kakuma Refugee Camp in northwestern Kenya. Regular assessments of the needs at Kakuma are made by personnel from BethanyKids. Then, as many as possible are transported and cared for at the hospital in Kijabe, Kenya. BethanyKids is an organization supported by FAIR. These stories came to us through Dr. Erik Hansen, an American missionary surgeon working full-time with BethanyKids. Between August and December of 2011, 53 pediatric refugee patients received treatment at the Centre in Kijabe BECAUSE of donations from FAIR. Our Fellowship Churches across Canada continue to have a vital role in saving the lives of those who have the least possibility of saving themselves. We thank you.
For more information on FAIR, on BethanyKids, or on the other projects supported by FAIR, visit our website at www.fellowship.ca and follow the links.