And Then There Were Eleven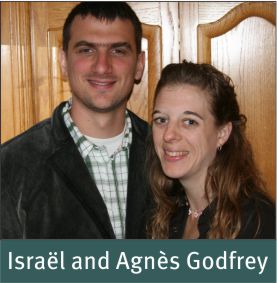 It was November 2007. All five kids were running around, screaming and laughing. The phone rang. It was my mother-in-law. She'd heard from Dorinda, the lady in charge of Vietnam adoptions with Terre Des Hommes (Land of Men). Dorinda was in Vietnam and needed to find a family for an eight-month-old baby boy. The agency had just spent two months going through their data base of waiting families, and they couldn't find anyone to adopt this little one. Why? It was all written in his file: possibly autistic, attachment disorder, developmental delay. There was a doctor in Montreal available to examine him, but the Vietnamese would not let this kid out of the country without a family out there to adopt him. Dorinda, with a medical visa in hand, would be able to bring him back to Canada within three weeks, if only she could find an adoptive family.
We had talked about adoption even before getting married. Caring for the orphans was something we'd always wanted to do as a step of obedience to the Lord.
The thinking didn't even take a second. Yes, we'll take him; we WANT to be his forever family!
Logic might have caused us to think twice. We already had five children. The youngest was only 15 months old. Could we really afford one more child? How could we put the burden of all his problems on our family? We'd heard all the arguments but they don't change the basics—this precious child needed a family and we had one to share! Why keep for ourselves the God-given gift of family?
Through God's divine orchestration, we had all the paperwork done in just three weeks and met our son on December 7, 2007. We named him Khael, which means: "generous Lord." In His amazing generosity, love and grace, God had given us a son!
In November 2009, another phone call. TDH had heard about a little boy in Honduras discovered in a plastic bag tossed in the garbage. He would have suffocated if not for the crows that were seen tearing open the bag. The birds had picked at the child, too. He would need reconstructive genital surgery. He showed signs of developmental delay. He could be severely affected.
But he needed a family; a mother and father to care for him, to love him for who he was, for who God had created him to be, despite his horrible start in life.
We didn't reflect long. The agency had spent six months looking for a family to adopt this precious child and we wouldn't let him wait any longer. We chose to be his forever family.
We were told that the adoption process would cost around $30,000. Where would we get such an amount? We decided to move forward, to wait for the Lord's provision. And He did! In miraculous ways, gifts came in for the exact amount we needed. He asked us to show compassion and love so He could show us His provision and love.
It took almost a year before we could bring him home. But God used that time for His glory. We grew closer to Him, learning to trust Him with all the details of our lives, the timing, the uncertainties. As a family, we learned once again to pray for someone in need. Little Khael, now almost three years old, prayed EVERY night for his little brother, that God would keep him safe and bring him home soon.
On October 10, 2010, we touched down in Montreal with our son, Josué: "God will help." That's what the name means, and God showed us, once again, that He means it.
Adoption is often seen as a means for a childless couple to fulfill their dream of having a family. But, could it be something more? Could it be a God-given means for a fatherless child to have a family? What about those children out there dreaming of a family? When we think about adoption, not in terms of the desires of adults, but in terms of the needs of children, we experience God's own heart, His compassion and love for those precious children.
God has given us the gift of family. As a family, we decided to share the gift. As we follow God's leading, He puts children on our path.
In April 2012, Khael had just turned five. He didn't have any of the problems that were predicted. Josué had surgery in October 2011 and had just turned four. He caught up quickly. We can't imagine our family without them. He "sets the lonely in families" (Psalm 68:6) in such a perfect way.
And the paperwork was ready—again. This time it was going to Ukraine where a 10-year-old boy and his three siblings were waiting for a family to call their own. Soon, they'll have to wait no more.
How will we do it? We don't have all the answers. But there's one thing we know for sure: By His grace God did it before and He'll do it again. And we want to be part of it!
While we wait to be with our forever, eternal, family, we want to use our lives to make a difference. As individuals, we can't change the whole world, but we can change one child's world. We can make sure the waiting is not in vain.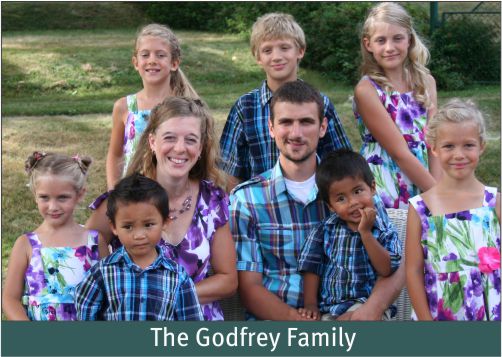 http://noshistoiresdadoption.blogspot.ca/