Letters to a Pastor
—a light shines bright in China
May 2011
The following letters to a pastor were written by "TXX". Her name has been changed for security reasons.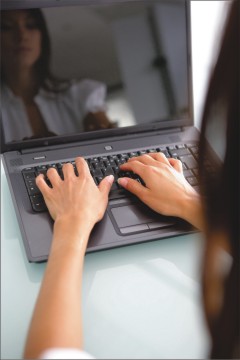 August 26, 2006

Dear Pastor:

Hello, my name is TXX. I thank God very much that he let me find you on the internet. I love your preaching.

I was honoured to go to a church on May 6 this year; I was deeply attracted by Jesus' words. I was compelled to know more about this faith. I don't have friends, colleagues or family that know about this faith—some are even against it; therefore, I decided to do some searching online, and I happened to find you. From your preaching, I was able to know more about Jesus. I have a deep appreciation for you and have wanted to write a letter to express my feelings. But because I have been really busy with work, I haven't had time to contact you.

Until last week, I wasn't able to connect to the website for a couple of days. I didn't know what happened. I was afraid that I wasn't able to hear your sermons anymore. I regretted that I did not contact you earlier. A short while ago I prayed and was able to get to the website again. I am very happy; praise God. Therefore the first thing I decided to do was to write a letter to you.

I have downloaded all the preaching from the past three years, and continue to download the ones afterwards. I have also compiled the preaching on CDs to give to my friends. Praise God, one of my colleagues and my cousin also believed in God. Every day, we are full of thanksgiving to the Lord. God also gave us much blessing. We are full of joy every day. Some of my colleagues also listened to your sermons. They have gotten to know more about this faith. Thank you, again!

Although what I know is limited, I am always moved. I sincerely hope there are more people around me who would soon believe in Jesus. Thanks to God's grace, some of my friends and family have changed their attitude from rejection. They are now willing to learn more, and some even have the desire to believe. I am so thankful!

Peace in the Lord,
TXX
-------------------------------------------------
August 31, 2006

Dear Pastor:

Thank you for recommending other websites. I would like to tell you good news. Last week, my sister, sister-in-law, parents of sister-in-law, my mother, my aunt and another sister-in-law all accepted Christ (seven people in total). They even took the initiative to get rid of all the idols that they worshipped for years. We went to church together on Sunday. Thank God for pouring his grace to my family. I know God listened to my prayers. I couldn't believe that God's grace came that fast. It is unbelievable that my family changed from rejection two month ago to acceptance. I am experiencing God's power. Things were undoable in my sight, but nothing was impossible with God. There is appreciation that cannot be expressed by words.

God bless you,
TXX
-------------------------------------------------
January 29, 2007

Dear Pastor:

I am so happy to hear from you. I think about you often. I have been really busy with work, therefore haven't contacted you.

Thanks to God. He holds me when I am weak. I have good news to tell you. My husband came to the Lord in Oct 2006. We were baptised in 2006 at Christmas. This is all due to God's mercy and blessing. My husband was into all kinds of Buddhist books for 10 years and had his own opinions. If it wasn't for God's mercy, he wouldn't have come to the Lord. When I was losing faith, he received God's salvation. Every time when I think of the past, we are full of thanksgiving to God. Even though we are still babies in Christ, we came to an understanding that what God has in place for us is beneficial for us. We were at an evangelical conference in 2006 at Christmas. More than 100 people came to Christ. But there is not enough room to feed them spiritually. The sheep are many, but the shepherds are few. My husband has a desire to learn theology, but doesn't know where to start.

I will stop here and we can talk more over the Chinese New Year.

May God bless you! Extend my greeting to all the sisters and brothers,

TXX


Note: TXX is a testament to the growing church in China. She came to Christ through sermons she discovered online—sermons posted online by Calvary Baptist Church, Guelph, ON where Pastor Joe Yang serves Calvary's growing Mandarin congregation. God has used Pastor Joe's humble spirit and pastor's heart to see the Kingdom of God grow within Guelph and now in China. Pray that TXX, her family and friends will continue to draw close to the Lord and continue to grow in their relationship with Him.