Regional Updates
(Spring 2013)
Partnership 2016: The Dream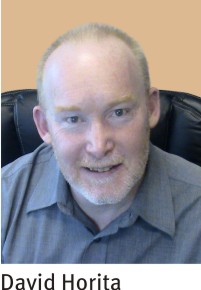 What do we dream of God doing in Fellowship Pacific? We dream of making an unforgettable, God-honouring impact in every community within our region. This is solidly based on the promise of God in Ephesians 3, where we are told that He can do far more than we can ever ask or imagine.
In faith, we believe God for an ever-increasing number of people in every community to come to a life-transforming relationship with Jesus Christ, where every member of those communities knows our churches to be places where the love of the Lord is continually practiced and spoken.
In faith, we dream of the day when the compassion of Jesus flows continually through us, making acts of love our normal medium of communication and the sharing of the Gospel the natural outflow of our concern for the eternal well-being of people. We want to build upon our current practices of care through refugee assistance, homes for abused women, family restoration ministries, residential addiction recovery, and youth support ministries. We want to encourage our youth camps to expand their work, and stand alongside our growing seniors' housing initiatives.
In faith, we take our next steps of ministry worker preparation through our partnership with Northwest Seminary in church-based education (Immerse). We will begin this summer to develop a "Farm Team" approach to developing leaders, whereby churches select and encourage young people to choose a sacrificial life of ministry.
In faith, we will plant more churches, including cross-cultural and multi-cultural faith communities and develop our capacity to help one another through true partnerships in the ministry of the Gospel of Jesus Christ.
This is a dream we call Partnership 2016. It is already in process as we choose to act in faith. But it is just the beginning.
—David Horita, Regional Director of Fellowship Pacific

Fellowship Prairies—Building on the Blessing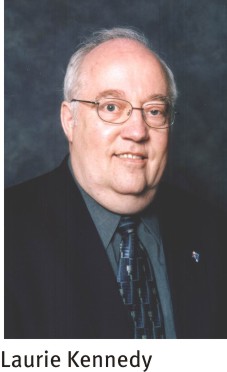 God is blessing throughout the beautiful FEBCAST/Fellowship Prairies region. As we prayerfully look ahead, we are anticipating that our next five to ten years will be ones of accomplishment, change, and blessing.
We have three flagship events, Fresh Waters, a retreat for pastors and their wives, an Effective Leadership weekend for church board members, elders, deacons and leaders, and our annual Equip Conference. The new Family Matters Document, passed at our last Equip Conference, anticipates the day when all our churches are healthy, growing at a positive rate and achieving their goals of a 5% annual Conversion and Baptism rate.
Over the last four years, three of our churches have had a 300% increase in weekend attendance. During 2012, two other churches had 24% and 39% increases in weekend attendance. We have nine churches that are either currently in major renovation, working with architects on building plans, or working at the building committee and saving plans levels for new buildings. Three of our churches will need to add additional services to accommodate growth. Of our 35 churches, 14 have completed Healthy Church Consultations with very positive results. The percentage of multicultural folks in our congregations is now up to 35%.
An increasing percentage of our people are involved in Home Bible studies. In one church 83% of the congregation attends a Bible Study each week.
The merger between FEBCAST and FEBMID (Manitoba) is progressing positively. The Fellowship 48 National Convention passed a motion to extend our boundaries. We are working on constitutional changes and are praying we will be one Region covering Alberta, Saskatchewan, Manitoba and the Northwest Territories by Equip 2013.
Please continue to pray with us as we continue to seek God's will for this dynamic Region.
—Laurie D. Kennedy, Regional Director, FEBCAST/Fellowship Prairies
New Churches, New Workers, New Leaders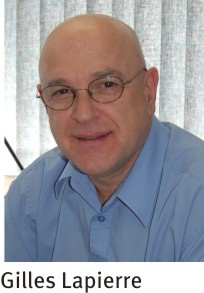 Despite the fact that evangelicals are still less than 1% of the population of Quebec, AEBEQ (Quebec Region) has grown significantly in the past 10 years. We are currently casting our vision up to the year 2020. Here are some of my dreams for francophones in Quebec and across Canada. These rely, not on AEBEQ or SEMBEQ, but on the grace and power of God working through the faithful, and on the Quebec believer's submission to the leading of the Spirit and to his commitment to personally implement the Word of God in his life.
My dream includes five francophone churches outside of Quebec and twenty new francophone churches in Quebec, 70 new workers in Quebec and the hiring of 20 new church planters. We want to see 20 churches become "mothers" and for the churches in Quebec to provide annual financial support of $100,000 to ongoing regional ministries. We are seeking a new church-planting Director to replace Terry Cuthbert who will retire in five years.
When I dream about training workers, I dream of a minimum of 10 new cohorts established annually and the addition of 50 new pastors/coaches. I pray that 60% of our churches will have a worker-in-training and a leadership training plan. I anticipate that 75% of the people who are part of a cohort will be involved in francophone ministry inside, or outside, of Quebec. I dream that 75% of our churches will offer church-based SEMBEQ courses to their congregations.
In my dreams for francophone Canada I see 50% of our churches going through the Church Assessment process to determine the state of their "health." I pray that church crises will decrease by half, that baptisms will double from 250 to 500, and that evangelism will be a priority among our churches. I trust God for the provision of a provincial youth leader who will organize the various ministries offered to young people, help them to grow and to evangelize, as well as to develop spiritually.
—Gilles Lapierre, Regional Director, Quebec
Dreaming of Harvest
I dream of a region where congregations are known for the love shared between them, for the love displayed among believers, and for the love extended to the communities where these congregations are located. I dream of a love that reflects a right relationship with God and is acted out in worship, a love that crosses typical social boundaries, a love that is costly, a love that holds each one accountable for a God-honouring life, a love that translates into many more people acknowledging their sin and trusting Jesus Christ for eternity.
I dream of a region where the focus of our congregations is much more intentionally outward in spreading the life-transforming Gospel, a focus directed first toward the community, then toward the region, especially the unreached people groups. I dream that this focus will extend to other nations. I dream of a region where congregations are partnering together regularly to reach nearby communities.
I dream of a time when the islands of Cape Breton and Newfoundland are widely-known as places that have been transformed because of the Gospel, places that are filled with hope and healing from the brokenness caused by sin. I dream that they will be noted, not because they are large churches but because there are large numbers of committed Christians who have determined to let their manner of life be worthy of the Gospel. I dream of islands with hundreds of vibrant congregations and small groups of Christians, dependent on, and led by, the Holy Spirit and able to see the fields ready for harvest.
I believe this would bring much honour to God.
—Glenn Goode, Regional Director, Fellowship Atlantic
Introducting Expedition: Let the Journey Begin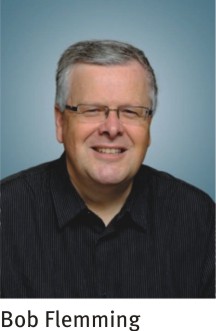 "We do well in our Jerusalem and in our 'ends of the earth'" commented Regional Director Bob Flemming at FEBCentral's recent annual conference, "but not so well with our Judea and Samaria." Some statistics say that 95% of people who live in Ontario don't know the Lord—a whopping 13 million people. One half of Torontonians were born outside of Canada.
To effectively reach the Region, one of FEBCentral's dreams is to develop a culture of co-operation and interdependence among the Region's churches rather than a spirit of isolation and independence. This dream can be realized as the churches of the Region fulfill 2 Corinthians 8:13, 14 and work toward equality as every church commits to helping the other churches in the Region. Expedition 2014 was unveiled at the FEBCentral Conference in April. This strategic emphasis is dedicated to developing a covenant relationship between the Region's churches, gaining the financial commitment necessary to accomplish our renewed vision of Spirit-filled, thriving, reproducing churches.
FEBCentral is committed to decentralizing the delivery of its services in order to facilitate resourcing and equipping among the churches of Ontario and English-speaking Quebec. One of the innovative programs that will begin in the fall is the addition of a two-year internship program as an option for degree students at Heritage College and Seminary. By using area shepherds and working with Associations and moderators a closer relationship will be developed between churches.
—Bob Flemming is Regional Director of FEBCentral.