Lightning and thunder and earthquakes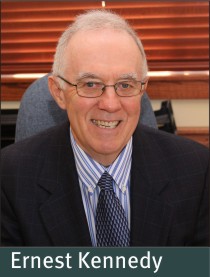 An ancient story has been told about our prayers becoming live coals of fire on the altar of God. This story is true.
When we throw our wooden and human prayers on the altar, they begin to glow. A flame works its way down the stick, through every crevice and knot of our prayers until they are white hot – purified of all self, cleansed of all sin, rarified through the atmosphere of the Holy Spirit who transforms our prayers into the will of the Father.
When our prayers are perfectly attuned to the will of the Father, he then throws them, as answers, down to earth as brilliant as lightning, as powerful as an earthquake, as majestic as thunder to bring about changes according to his will on earth (Revelation 8:3-5).
What a profound privilege to know that we can pray, according to his will, and in spectacular ways – not our ways – he will answer. What a great God we serve.
Our faith is not in our prayers, not in saying the right words, not in following some ritual that will assure us that what we ask will be given. No No No! Our faith is not in our prayers but in our Heavenly Father. Our faith is that he will send the answer that is best for us. We are excited about that.
As a Fellowship we have some specific prayers that we are bringing before our God. We don't know how he will answer, but we know that whatever the answer, it should be as profound as a magnificent lightning and thunder storm as he purifies our prayers and answers them.
We are praying for a new president for our Fellowship. I (with tongue in cheek) told the National Council that I would be glad to serve as interim president for three months. That was nine months ago! We recognize that these things take time, and I have felt honoured and blessed to be given this responsibility and enjoy the privilege of working with such great people. I am praying that our God will answer in a wonderful way and send us the president of his choice.
Thank you for your prayers for Fellowship 48 in Banff. It was a great gathering in so many ways. Our attendance was down but the Spirit was present as you will be aware from Gary Carter's article "Be Still. Be Filled." Thank you to all of you who came.
Fellowship 48 in Banff inaugurated our part in a worldwide 24-7 prayer initiative. Our churches were challenged to take one week during 2011 and to encourage their people to choose an hour during that week to come together to pray. At the end of Fellowship 48, Dan Shurr announced that 52 weeks had been claimed. How about your church? Will you join us to see how God is going to answer our prayers for our country, our fellowship of churches and the Kingdom of God on earth?
Operation Kick Start is underway (see the archived fall 2010 edition of Thrive-the EB online for more information). For the first time in many years our Fellowship will, Lord willing, plant twelve new churches. This is part of our DNA, and we are encouraged to see church reproduction take centre stage for the year 2011 and beyond. At Fellowship 48, over $41,000 in cash and pledges came in on one night. What a thrill! Our goal of $250,000 is to be divided equally among the church plants. Will you pray for these young pastors and their love for Jesus and the Gospel?
Have you seen any lightning answers to prayer, heard any thunder from Heaven or felt an earthquake of spiritual renewal in your church recently?
Ernest Kennedy is interim Fellowship President.